RS Analyze monitors health care vendors' performance
Application addresses non-compliant purchasing and provides vendor performance tracking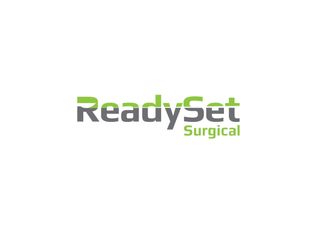 ReadySet Surgical just launched RS Analyze, a tool that provides real-time data to hospital supply chains, operating rooms and sterile processing departments.
RS Analyze will enable hospital leaders to proactively improve vendor contract compliance, price accuracy and on-time delivery.
"Recent data suggest a significant backlog of orthopedic and neurosurgical cases, placing even more pressure on hospital leaders looking for solutions to better manage vendors, personnel, and inventory across the supply chain," said Keerthi Kanubaddi, ReadySet Surgical founder and CEO.
"Data analytics and reporting from RS Analyze provide Supply Chain, OR and Sterile Processing leaders information they need to proactively take corrective action, leading to lower total costs."
With RS Analyze, ReadySet Surgical can eliminate the threat of lost instrument charges, reduce expedited freight charges, erase pricing discrepancies and improve contract compliance. It can also compile actionable data to help medical device manufacturers capture synergies across their supply chains, and will enable hospitals and device manufacturers to reduce their costs and create greater efficiencies.
"RS Analyze was developed jointly with ReadySet Surgical customers and includes those metrics on which hospital leaders expressed a desire to trend continuously and use as part of their vendor management and business review process," said Anthony Shimkin, chief marketing officer at ReadySet Surgical.
"RS Analyze consolidates vendor and surgeon data to provide actionable insights on contract compliance, product standardization and utilization. Our customers expressed a desire to receive these data prior to the scheduled procedure date enabling actions that will reduce overall costs."
Other tools in the ReadySet Surgical platform include RS Track, RS Coordinate and RS Capture. These solutions work together to reduce process costs and staff workload in inventory management, which provides many savings opportunities. This allows leaders in health care systems to focus on patient care activities.
ReadySet Surgical provides end-to-end surgical supply chain management solutions, helping more than 50 leading health systems improve compliance and avoid surgical delays. It connects surgical teams, sterile processing departments, and device vendors in a patient-centered supply chain.
The company secured Series A funding in early 2020 from investors, including Jumpstart Inc., CincyTech, Queen City Angels, Northcoast Ventures, and Kinetic Ventures.
A daily dose of IT news, reviews, features and insights, straight to your inbox!
David Gargaro has been providing content writing and copy editing services for more than 20 years. He has worked with companies across numerous industries, including (but not limited to) advertising, publishing, marketing, real estate, finance, insurance, law, automotive, construction, human resources, restoration services, and manufacturing. He has also managed a team of freelancers as the managing editor of a small publishing company.
David has written and edited articles, blog posts, case studies, business profiles, web content and marketing materials across many different subject areas and industries. This includes writing and editing RHB Magazine, which caters to Canada's rental housing industry. In this capacity, he has written about building maintenance, energy conservation, working with service providers, cannabis legislation, health and safety procedures, and marketing.
David has a Bachelor of Arts degree in English and Actuarial Science. For more information on his experience, and to view his portfolio, visit www.davidgargaro.com.
A daily dose of IT news, reviews, features and insights, straight to your inbox!
Thank you for signing up to ITPro. You will receive a verification email shortly.
There was a problem. Please refresh the page and try again.