Cloudera acquires Fast Forward Labs, mixing open-source, cloud, and AI tech
The open source cloud firm can now offer AI-powered add-on services to its customers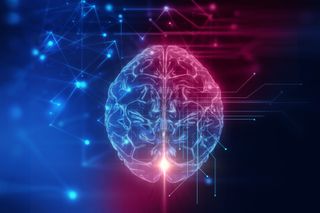 Cloudera has announced the acquisition of AI research form Fast Forward Labs, which it says it will use to help large scale businesses adopt cloud technologies.
Fast Forward Labs, as US-based AI startup founded in 2014, offers advice to businesses about how to apply machine learning technologies to their organisation to solve "real world business problems."
This is complementary to the services that Cloudera provides - signing people up to open source cloud technologies. Together, the two businesses will be able to provide an all-in-one solution for companies looking to start using open source technologies and develop innovative products using the power of machine learning.
"A machine learning product requires data, algorithms (our specialty!), and infrastructure to all work harmoniously," Hilary Mason, founder of Fast Forward Labs wrote in a blog post.
"We're delighted to join forces with a company that drives progress in the foundational technologies our work relies on. By joining Cloudera, we will be able to bring the opportunities discovered in our research to life in new ways, at the scale of the Cloudera platform."
It's not clear yet how the two businesses will operate together - whether Cloudera will simply integrate Fast Forward Labs' technology or whether the AI firm will operate as a business within Cloudera, although Mason made it clear existing clients won't be affected just yet.
"We will continue to offer our research and advisory services, and our existing clients will see no significant changes," she said. "The enterprise is more excited about machine learning and applied artificial intelligence than ever, and in order to meet this growing opportunity, we are heading in a new direction."
Stay up to date with the latest news and analysis from the world of cloud computing with our twice-weekly newsletter
Thank you for signing up to Cloud Pro. You will receive a verification email shortly.
There was a problem. Please refresh the page and try again.