Need help with online dating? IBM Watson can help
New APIs bring greater levels of emotional intelligence and cognitive thinking to IBM Watson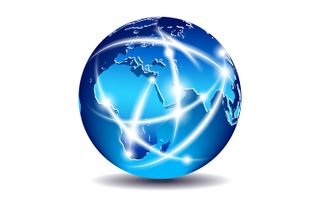 IBM has taken the wraps off three new APIs that aim to enhance Watson's emotional and visual capabilities.
The APIs: Emotional Analysis, Tone Analzyer and Visusal Recognition are currently in beta, while a fourth - formerly known as Text to Speech (TTS) - has been updated with new emotional functionality and rebranded as Expressive TTS.
One particularly novel, but useful, application of Tone Analyzer has been created by Watson Ecosystem partner Connectidy and focuses on how to make online dating communication more effective.
"We're using Watson's personality insights to use your own data and what matters to you," said Dineen Tallering, president of Connectidy.
"How often have you asked a colleague to read something over your shoulder to check everything is ok? Some 67 per cent of the time when people send out text messages or emails they are completely misunderstanding [what people will think] they mean. We call this [use of the API] a spellchecker for your emotions. Men and women communicate differently... Tone Analzyer steers people away from writing the wrong thing as they are writing it."
Tallering claimed what her company is doing is a first for the industry, adding: "As we expand the technology we will be going into many other verticals (such as work or choosing a college). For us the opportunities are endless using the Watson API."
Watson Tone Analzyer has previously tried to understand nine other traits across emotions, social propensities and writing style (agreeable, analytical, angry, cheerful, confident, conscientious, open, negative and tentative). It will now add new analytics capabilities and be able to determine a range of new emotions (disgust, fear, joy and sadness), new social propensities (including extraversion and emotional range) and is moving away from considering single words analytically to whole sentences.
Tone Analzyer, together with the one refreshed and other two new APIs aim to help developers unleash the power of cognitive analytics when creating apps.
Emotion Analysis forms part of the AlchemyLanguage API suite. It uses sophisticated NLP techniques to help users better understand and differentiate between emotions and positive/negative sentiment.
Visual Recognition, meanwhile, lets systems recognise and classify images rather than just tag them.
"Our systems can respond with nuance and inflection. It gives you a 'sensitive chip' and marks the next step in helping your developers, said David Kenny, IBM Watson general manager.
"Come and build with Watson. Find out how bringing all that emotional intelligence to your data can make a huge difference."
Stay up to date with the latest news and analysis from the world of cloud computing with our twice-weekly newsletter
Maggie has been a journalist since 1999. She started her career as an editorial assistant on then-weekly magazine Computing, before working her way up to senior reporter level. After several years on the magazine, she moved to 'the other side of the fence' to work as a copywriter for a marketing agency, writing case studies and working on ad and website copy for companies such as eBay, Dell, Microsoft and more. In 2006, just weeks before IT Pro was launched, Maggie joined Dennis Publishing as a reporter. Having worked her way up to editor of IT Pro, she was appointed group editor of Cloud Pro and IT Pro in April 2012. She became the editorial director and took responsibility for Channel Pro, in 2016. Her areas of particular interest, aside from cloud, include management and C-level issues, the business value of technology, green and environmental issues and careers to name but a few.
Thank you for signing up to Cloud Pro. You will receive a verification email shortly.
There was a problem. Please refresh the page and try again.