Microsoft to roll out two critical security bug fixes
The Office, IE and Windows updates will be patched in the monthly Patch Tuesday fix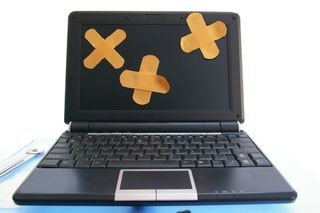 Microsoft will be rolling out seven updates in its Patch Tuesday fix, with two critical and five important.
The first three bulletins will fix vulnerabilities in Windows, IE, Office and Lync.
The first patch will fix a vulnerability, known as CVE-2014-1770 in Internet Explorer 8. The vulnerability allows hackers to access Internet Explorer remotely using an arbitrary JavaScript code execution if the user visit a malicious website or downloads an untrusted file.
Last month, Microsoft was criticised for failing to fix the security hole, discovered in October 2013, at HP's Zero Day Initiative. The ZDI publicly discloses any patch that goes unfixed for six months as a matter of public interest.
Bulletin 2 of Microsoft's Patch Tuesday update fixes problems in Windows, Office and Lync while Bulletin 3 addresses remote access possibilities in Office.
This Patch Tuesday update will also include fixes that address Information disclosure in Windows and Lync Server (patches 4 and 5), denial of service attacks in Microsoft Windows (bulletin 6) and tampering in the Microsoft Windows system (bulletin 7).
This final patch doesn't appear very often in Windows' Patch Tuesday updates, but it allows remote hackers to make a security-related change that should activate security systems, but doesn't, such as installing an unsigned malware addition to digitally signed software or giving the impression of a signed website that is actually a rip-off of an existing certificate.
All seven patches may require a computer restart, with Windows XP the only system not needing to be reset, with bulletins 1, 2 and 6 all specifying you will need to restart in order for the patch to take effect, across all operating system versions.
A daily dose of IT news, reviews, features and insights, straight to your inbox!
A daily dose of IT news, reviews, features and insights, straight to your inbox!
Thank you for signing up to ITPro. You will receive a verification email shortly.
There was a problem. Please refresh the page and try again.