Can AI and 3D printing help the UK succeed after Brexit?
MPs: UK must look to tech to make the best of Brexit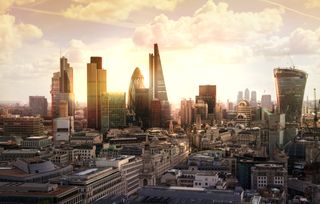 A group of Conservative MPs believe the UK must lead on AI and driverless car technologies in order to thrive following Brexit.
The the UK must promote technologies including artificial intelligence, robotics, and the Internet of Things (IoT) to flourish in a post-Brexit landscape, according to the Free Enterprise Group, which presented a report written by member and Havant MP Alan Mak on Monday.
Addressing the 'Fourth Industrial Revolution', Mak said Britain's new industrial strategy must lead on emerging innovations like driverless cars and 3D printing.
"The message to the new Prime Minister [Theresa May] is we need to make the best of Brexit, we need to meet the challenges this country faces and cease the opportunities," Mak said.
Secretary of State for Business, Energy and Industrial Strategy, Greg Clark, added that the emergence of these technologies "invites us to consider how we can best equip ourselves to meet the challenges of the future, given the rising pace of technological change".
He highlighted the need for long-term strategies to harness the "transformational" power of technologies such as AI, which are still in their infancy.
The government should encourage co-operation between different fields of expertise to accelerate innovation, by providing funds for new technologies and initiatives, the group stated.
Clark said: "The process of forming an industrial strategy should allow people to contribute with their knowledge, experience, expertise and insight." He pointed to the "exciting" example of bringing together automative expertise and energy innovation, "to anticipate a future in which all of important manufacturers see that zero emission in vehicles, and electric vehicles are their future".
The group's report outlines 20 recommendations for the government's industrial strategy that fall under three key areas: post-Brexit opportunities within the fields of science and technology; the need to invest in scientists and entrepreneurs residing in the UK; and the need to re-skill workers.
One of the concerns related to automation has been the idea that AIs could take over certain jobs, particularly lower and middle-skilled jobs, including roles involving routine manual or data processing tasks, which AI is getting increasingly better at.
This notion was reiterated in a recent report published by the Government Office for Science, and by scientists and governments worldwide.
Mak said Britain's industrial strategy should aim at "making sure that people have the necessary skills to cover the fourth industrial revolution jobs, so that none [are] left behind".
These new opportunities should also be readily available to those living outside London, particularly in parts of the UK that currently feel left behind.
"Now is the right time to think about this, as the fourth industrial revolution has begun. Things like driverless cars, AI, 3D printing, all of the aspects of the digital revolution are not just science fiction but changing the way that we live and work," Mak added.
Last month, the Science and Technology Committee urged the UK government to start re-skilling the population in light of automation.
Clark said on Monday: "It's very important to have a framework to allow and encourage challenge to ensure that we are all masters of the revolution."
Mak hopes that in future UK-based companies such as ASOS and Just Eat will acquire other British startups, which are often being acquired by foreign or international firms.
Immigration post-Brexit was also discussed during the debate. Mak said that the government should ensure that Britain retains highly skilled workers, but loses lower-skilled immigration, which he claimed Leave voters dislike.
A daily dose of IT news, reviews, features and insights, straight to your inbox!
A daily dose of IT news, reviews, features and insights, straight to your inbox!
Thank you for signing up to ITPro. You will receive a verification email shortly.
There was a problem. Please refresh the page and try again.