Pros
+

Great keyboard

+

Same exceptional build and design

+

Crisp display

+

Reduced price
Cons
-

Lacking biometric support

-

Weaker-than-normal battery

-

No significant improvements
Image 1 of 12
Dell has established its XPS series as a must-have for high-end business users following a series of consistently impressive releases through the years, barring one or two refreshes that haven't quite hit the mark.
This level of consistency naturally invites more scrutiny, and we retain high expectations of Dell's late 2019 refresh, especially with the inclusion of an Intel 10th-gen Core i7 processor built on the Comet Lake architecture.
Questions remain as to whether its 4K display still devours battery life, and whether enough differentiates this now cut-price edition from the early 2019 XPS 13 to warrant purchasing. Big changes are also expected with the widely-anticipated 2020 XPS 13, due to be released next month.
Dell XPS 13 7390 (late 2019) review: Design
The significance of the tweaks made between sequential XPS 13s has been narrowing over recent releases, and the late 2019 refresh is entirely indistinguishable from its predecessor.
Continuity is no bad thing, and the XPS 13's gorgeously slender machined aluminium chassis is the same that's consistently fed into Dell's winning design formula. Its unsightly 'frost' and 'rose gold' finishes both make a return, but nothing can beat the classic platinum-silver and dark grey combination that's given Dell license to carve out the XPS' identity as both professional and stylish in equal measure.
With unchanged dimensions, moreover, the slender-framed XPS 13 remains among the sleekest notebooks on the market. It's more portable than the MacBook Pro 13in, for example, and marginally lighter too at 1.23kg versus 1.37kg.
The webcam remains fixed at the head of the bezel-free display, although, sadly, Dell hasn't found a way to re-introduce facial recognition. This was sacrificed when the camera's bizarre positioning, fitted onto the lower portion of the panel, was finally addressed. Biometric support, in fact, is a surprising omission with the late 2019 XPS 13 also lacking a fingerprint scanner, normally integrated with the power button.
Dell XPS 13 7390 (late 2019) review: Display
The XPS' crisp, glossy 13.3in 4K UHD touchscreen display is again unchanged, with the device also available in both touch and non-touch 1080p variants.
While the 3,840 x 2,160 pixel IPS panel featured in our review unit is stunning, we'd recommend opting for one of the lower-resolution units, on balance, given the battery-sapping tendencies of power-hungry 4K displays. That said, the screen combines a 60Hz refresh rate with a high pixel density of 331 PPI to make for a smooth and crystal clear viewing experience.
The display registered 92.2% coverage of the sRGB colour gamut in our display tests, a slight dip against the 95% hit by the 1080p display of its predecessor. It's a strong, but not exceptional, result, and is neatly complemented with a high contrast ratio of 1563:1 and a maximum brightness of 433 cd/m2, alongside very accurate colours. The user experience, however, is blighted by Dell's dynamic contrast, which can thankfully be turned off in the BIOS settings.
The XPS 13 presents a strong option for users wishing to work with colour, but it cannot claim to be the best. While it's much brighter than the newly-released Surface Laptop 3, which registered a maximum of 364cd/m2, Microsoft's device also boasted 97.5% coverage of the sRGB colour gamut.
Dell XPS 13 7390 (late 2019) review: Keyboard and Touchpad
The 83-key backlit keyboard fitted into the XPS 13 a joy to use. The rubber-dome chiclet-style keys render keystrokes springy and firm while making for a fluid typing experience. The glass-coated touchpad is also as flawless as ever.
There are a few minor gripes, however, namely with regards to the positioning of the PgUp and PgDn keys. These are, as per usual, fitted above the half-height left and right arrow keys, which leads to frequent mis-taps. All keys, and the carbon fibre palm rest, are also susceptible to gathering marks and smudges, so regular wipe-downs will be necessary.
Dell XPS 13 7390 (late 2019) review: Specs and Performance
The XPS 13's reputation as a portable powerhouse comes largely down to consistently high performance through the years. The late 2019 refresh features a quad core Intel core i7-10510U chip running at a base clock speed of 1.8GHz, supported by 16GB RAM in addition to its 512GB SSD.
The inclusion of a 10th-gen Intel chip is this notebook's only differentiating factor from its predecessor. It's disappointing, therefore, that it scored 97 in our performance tests against the early 2019 XPS 13's Intel core i7-8565U-fitted device's 95. The early 2019 unit, moreover, housed just 8GB RAM.
These results are also reflected in our Geekbench 4 testing, with the late 2019 XPS 13 scoring 5155 for single-threaded tasks and generated a multitasking result of 15374. While excellent in and of its own right, it barely edges its predecessor's scores of 5074 and 15305.
Comparisons with other devices fitted with 10th-gen Intel i7 chips are difficult given only a handful have been released. However, the 13.5in Surface Laptop 3, fitted with an Intel core i7-1065G7, edges Dell's machine with a score of 104. The 13in MacBook Pro, meanwhile, is still head and shoulders above the XPS 13, having registered 150 in our benchmarking.
Dell XPS 13 7390 (late 2019) review: Battery
One of the biggest downsides of notebooks fitted with a 4K display is the drain on battery life this may pose. The previous XPS 13, albeit fitted with a 1080p display, lasted 10hrs 35mins in our battery testing, and there's no reason why the 1080p iteration of the 7390 refresh couldn't last a similar amount of time.
With a lifespan of 7hrs 22mins, however, just under a full working day, the 4K-fitted late 2019 XPS 13 registers a result that's decent in its own right, but weak by Dell's usual standards. This suggests the tradeoff between display quality and battery life is as alive as ever.
By way of comparison, the late 2019 XPS 13 lasts a few minutes shy of the 7hrs 37mins registered by the Lenovo Thinkpad x390, and more than an hour shorter than the 8hrs 48mins of the Surface Laptop 3. Neither, however, are fitted with 4K displays.
Dell XPS 13 7390 (late 2019) review: Ports and Features
Featured in the XPS 13 are two USB-C ports with Thunderbolt 3 support on the left of the chassis, and an additional USB 3.1 Gen 2 (Type-C) port on its right-hand side, which sits between a 3.5mm jack and a microSD slot.
It's a solid collection, but the continued absence of a USB-A port is off-putting given almost every conventional office peripheral and external device still makes use of USB-A ports. The XPS 13 does come packaged with an adapter - just don't forget to leave this at home.
While facial recognition continues its spell in the wilderness, the XPS 13 has also bizarrely ditched the fingerprint scanner built-into the power button. Biometric authentication via Windows Hello, therefore, is out of the question, and users will have to rely instead on conventional passwords or PINs for secure log-in.
Dell XPS 13 7390 (late 2019) review: Verdict
To label the late 2019 Dell XPS 13 as a disappointment would be harsh considering it's as good as it's ever been (minus the lack of biometric support), but that's exactly what we've come away from this machine feeling.
The XPS 13 7390 excels in all the usual areas including display, performance and, of course, its design. That said, we cannot recommend purchasing this particular model. In particular, its entire reason for being lies with the inclusion of a 10th-gen Intel CPU, but it's barely an improvement of the 8th-gen chip fitted into the early 2019 edition.
While the late 2019 Dell XPS is excellent in its own right, users are better off either grabbing its predecessor, or better yet, holding out for the 2020 XPS 13 - which promises key design changes in addition to more impressive hardware.
Dell XPS 13 7390 (late 2019) specifications
Swipe to scroll horizontally
| | |
| --- | --- |
| Processor | Intel Core i7-10510U |
| RAM | 16GB |
| Additional memory slots | N/A |
| Max. memory | 16GB |
| Graphics adapter | Intel UHD Graphics |
| Graphics memory | N/A |
| Storage | 512GB M.2 NVMe PCIe SSD |
| Screen size (in) | 13.3in |
| Screen resolution | 1920 x 1080 |
| Pixel density (PPI) | 331 |
| Screen type | IPS |
| Touchscreen | Optional |
| Pointing devices | Trackpad |
| Optical drive | N/A |
| Memory card slot | MicroSD |
| 3.5mm audio jack | Yes |
| Graphics outputs | 2x Thunderbolt 3, 1x USB 3.1 Type C |
| Other ports | N/A |
| Web Cam | 720p widescreen camera |
| Speakers | Stereo speakers |
| Wi-Fi | Wi-Fi 6 |
| Bluetooth | Bluetooth 5.0 |
| NFC | No |
| Dimensions, mm (WDH) | 302 x 199 x 11.6 |
| Weight (kg) - with keyboard where applicable | 1.23kg |
| Battery size (Wh) | 52WHr |
| Operating system | Windows 10 Home |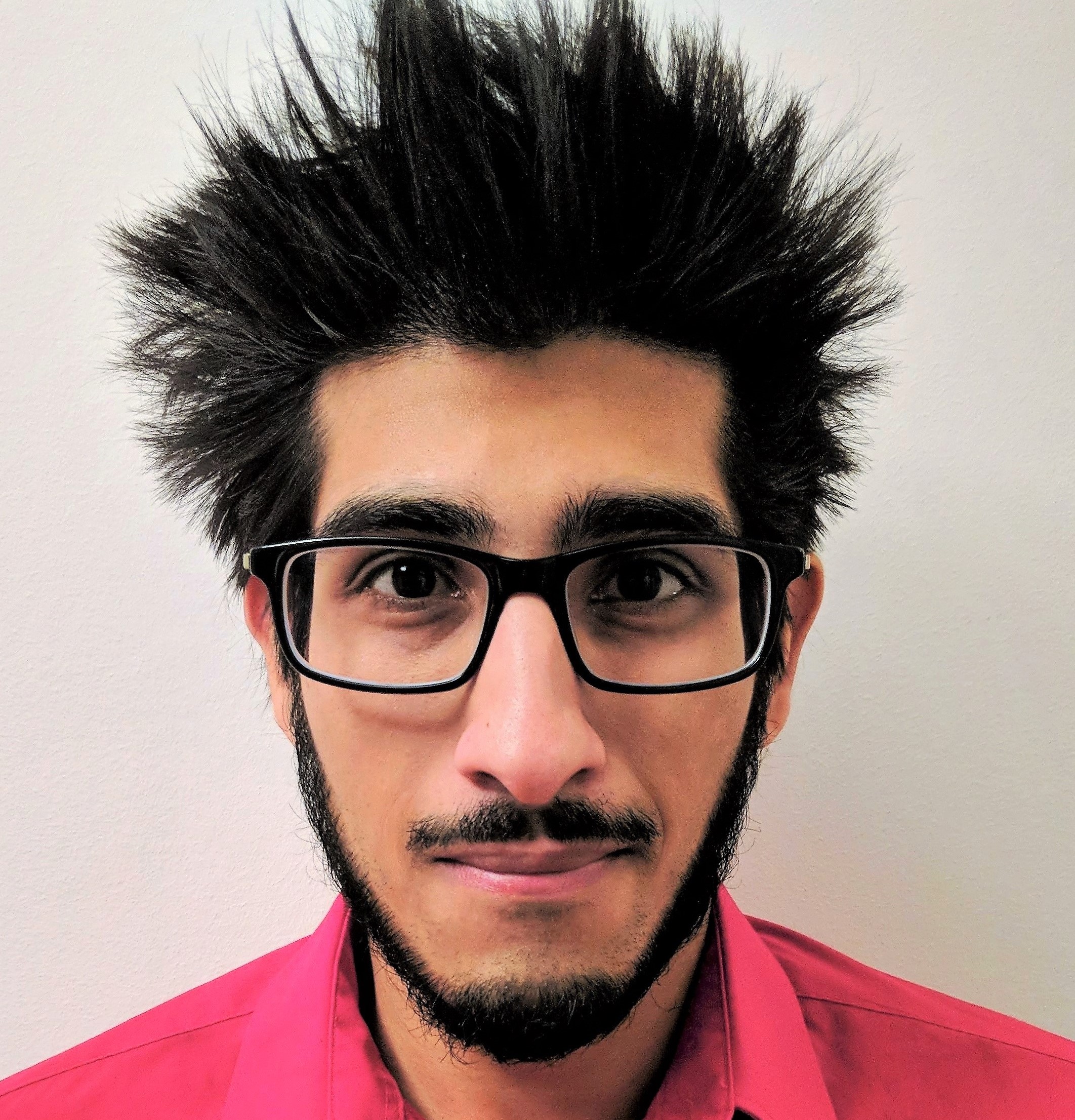 Keumars Afifi-Sabet is a writer and editor that specialises in public sector, cyber security, and cloud computing. He first joined ITPro as a staff writer in April 2018 and eventually became its Features Editor. Although a regular contributor to other tech sites in the past, these days you will find Keumars on LiveScience, where he runs its Technology section.