Incentivising the channel
How best can vendors incentivise their distributors and resellers?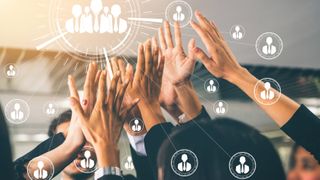 In what is still a tough financial climate, with slow economic growth and intense competition, it has become more important than ever to motivate and reward teams to perform to their best. In spite of pressures on budgets, it's important to establish the right programmes, rewards and incentives not only to promote individual performance, but also to foster better teamwork and provide mutual benefits for both vendor and partner.
With many schemes on offer to reward an individual's achievements, what role can distributors play in ensuring their success and is there now also a place for business-oriented schemes to provide an additional incentive, which can drive sales and growth for the organisation as a whole ?
Healthy Competition
The most effective sales incentives schemes are designed to boost business, to bring out the best performance from individuals and teams and create greater loyalty and commitment from their partners. From rewards such as capital bonds, to team away-days, or the latest gadget, they can build a sense of healthy competition between individuals who in return get a tangible reward for their efforts.
This is all great in theory however, the additional challenge for all vendors is that the success of many schemes depends, to a large extent, on how they are promoted internally and it's down to the discretion of the individual company to decide which schemes are going to work most effectively in motivating their salesforce. Ultimately, the most effective promotions are often those which are sold most effectively to the teams by their managers - something over which the vendor has little control.
As part of the communication process, vendors need to think about taking a multi-layered approach to incentive schemes, gaining co-operation from distributors so that they too can take on the role of proactively engaging with partners to promote them to sales teams. Trusted distributors can help to play an important role in promoting and sustaining momentum for an incentive scheme through call- out days and e-shots to help drive business for a specific scheme. It's these incremental activities which can help to keep the impetus going for schemes in the longer term, so that the focus is not only on individual or short term prizes, but also focussed on long term business growth, and on closing deals.
Rewarding Good Business with More Business
We should also recognise that rewards schemes are not only about incentivising individuals with bonuses or benefits. There is also a place for business-oriented initiatives which can help partners in other ways to drive more sales, to train staff and to achieve growth for the business as a whole. For example, schemes can reward businesses with credits for successful sales completed, which can be redeemed against marketing campaigns, or provide access to marketing collateral and training courses to enhance the skills sets of teams. Such schemes can work well in supplementing vendor schemes and encouraging everyone as part of a team to deliver their best.
Developing schemes which offer training support or marketing campaigns, which partners may not readily have the capability to deliver in-house, can also pay dividends in helping to keep marketing and training costs at affordable levels. These can provide an additional incentive for closing on deals, which rewards the many, not just the few.
As with any marketing activity, all these incentives need to be viewed in the context of 'what are the objectives they are trying to achieve?' Ensuring there is clarity about the target audience, the intended outcome and how to communicate and measure it are all part of the formula for a successful channel incentive programme.
Sian Easton is marketing manager, Vigil Software
Stay up to date with the latest Channel industry news and analysis with our twice-weekly newsletter
Stay up to date with the latest Channel industry news and analysis with our twice-weekly newsletter
Thank you for signing up to Channel Pro. You will receive a verification email shortly.
There was a problem. Please refresh the page and try again.