It's not the best performing model in its class, but the MateBook X Pro delivers decent performance with a seriously stunning display. It's a great option for those who seek a well-rounded computing experience.
Pros
+

Phenomenal display; Sleek and thoughtful design; Decent battery life
Cons
-

No major performance upgrades; No media keys
Image 1 of 9
Huawei hasn't been the mainstream player it is today for very long. Once only known to those with deep knowledge of network infrastructure or the Chinese electronics market, Huawei has come to the fore in recent years with its superb line of smartphones - as well as an alleged international cyber espionage fiasco.
It may have made its name in the smartphone sphere but Huawei's line of MateBook laptops has also been fairly impressive. The MateBook X Pro debuted last year, but we've got our hands on the 2019 version. The newest iteration has changed very little from its predecessor but as a business device, it's still got quite a lot going for it.
Huawei MateBook X Pro: Design
Much like the rest of the machine, the design isn't much different from last year's model, aside from the graphic logo on the lid changing from the company's logo to a block text version. You won't find any complaints from us, though, because the gunmetal grey colourway is ice cool yet professional enough to fit right into your office environment. The attractive contrast of the shades of grey between the chassis and keyboard is subtle but obviously deliberate and adds to the thoughtful feel of the MateBook X Pro's design, as does the embedded webcam in the keyboard - unflattering angles aside.
The bezels on the screen are wafer thin which adds a sense of quality and modernism to the design - no space is wasted around the piercingly sharp 13.9in, 3:2 display. However, there is a drawback with slim bezels, which comes in the form of the MateBook X Pro's highly responsive touch screen: it's incredibly easy to accidentally touch the screen when adjusting the angle of, or closing, the lid. Doing so with any finger or thumb placed in the top right corner of the screen will close whatever window is open at the time, which can be a little annoying.
For a laptop as capable as the MateBook X Pro, it packs quite a punch in a relatively small package. This laptop weighs in at 1.3kg and is 14.6mm thin making it slightly fatter than its closest rival, Dell's XPS 13 which comes in at 11.6mm, but lighter and slimmer than the MacBook Pro which is 14.9mm thick and 1.37kg in weight. It's by no means bulky, though, and you won't be pulling any muscles lugging this about.
Huawei MateBook X Pro: Display
The display on this machine is nothing short of impeccable. The 3K, 3,000 x 2,000 aspect ratio screen is one of the brightest we've ever seen, measuring 531cd/m in our tests. The colours and images are sharp, the whites are pure and the blacks are deep. Another nice feature is that the screen has a special oleophobic coating which prevents fingerprints from leaving a lasting mark on the screen. There is a lot of talk around reducing screen time nowadays but with a screen like the MateBook X Pro's IPS panel, you won't want to look at anything else ever again.
Huawei claims to cover the full sRGB colour gamut and it does a good job but doesn't quite meet expectations. In our tests, the MateBook X Pro covered 95.9% of the gamut, which is better than the XPS 13's score of 90% but slightly worse than Apple's MacBook Pro with 99%.
The colour accuracy is also something to really shout about. Even a cursory look at the screen indicates that it's fairly impressive, and this hunch was quickly confirmed by our tests. Across all colour patches, the machine scored a Delta E rating of below one with an average score of 0.54 (lower is better). A score this low is exceptionally good and rarely seen.
One of the few gripes we had with it is one that it, unfortunately, shares with the XPS 13's display, and that's the fact that the dynamic contrast feature cannot be turned off. The machine will automatically change its contrast and brightness settings based on what's onscreen, shooting whites up in bright scenes and dropping the brightness by as much as half in the darkest of scenes. This can be good for battery life but it can often make things hard to see, and we'd at least like the option to turn it off when we want to.
Huawei MateBook X Pro: Keyboard and trackpad
Looking down onto it, the keyboard of the MateBook X Pro looks reminiscent of Apple's Butterfly keyboards; the design and spacing of the keys are very similar, but the MateBook's keyboard has nothing on Apple's. It's not bad by any means - it's a fairly standard board with some well-sized and spaced keys - but it lacks the feel of class provided by Butterfly boards.
The machine's trackpad is very nearly perfect. Again, it's not quite a Force Touch Apple trackpad but it's well-sized and highly responsive with a shiny finish that, like the screen, barely shows fingerprints. One drawback we noticed was that the clicking mechanism can feel quite heavy - almost too heavy - requiring a very deliberate press to execute a click.
One issue we noticed was the lack of media keys at the top of the keyboard. We're used to quick, one-touch media keys in the function keys row but no dice on this model. We found listening to music while working throughout the day that little bit more laborious due to having to switch to the music app to click through the next song before returning to a work window.
Huawei MateBook X Pro: Specs and Performance
Take one look at the specs of the 2019 model and you'd think the MateBook X Pro would be a winner on the performance front. We tested the premium model, fitted with an eighth-gen, quad-core Intel Core i7-8565U, a 2GB Nvidia GeForce MX250 GPU, a 1TB Samsung NVMe PCIe SSD and 16GB of LPDDR3 RAM.
With these specs, we expected some significant improvements on the performance front, but this wasn't the case with the MateBook X Pro. Much like 2019's rendition of the incredible XPS 13, this year's MateBook X Pro feels more like a mid-season refresh more than a real overhaul.
Perhaps due to the original MateBook X Pro featuring relatively advanced components in its first build, not much has been upgraded under the hood since last year. Although it's technically using a newer chip than last year's device, it's still an eighth-gen Core i5, it's still got 16GB of RAM and the only major change comes in the form of an upgraded GPU.
In terms of our in-house testing scores, the MateBook X Pro dwindled behind the IT Pro favourite Dell XPS 13 taking far longer to complete our bespoke CPU and GPU performance tests, scoring just 75 to the XPS 13's 96. It also lagged behind the Huawei MateBook 14 by a considerable distance and even its predecessor, which narrowly beat it with a score of 76.
Despite the average test scores, the actual hands-on user experience is still nice and smooth. The test scores didn't reflect our experience and when we ran our daily office apps in synchronicity there were no noticeable performance plateaus at all and it held up well when out of the office. Your mileage may vary, however, and if you're looking for a true powerhouse, you may be better off elsewhere.
Huawei MateBook X Pro: Battery life
We'll often have machines come into the office for review promising mega battery lives, and they almost always fail to meet advertised expectations - but the MateBook X Pro can go the long haul. In our battery test we got 9hrs 14mins out of it - not quite the 13 hours Huawei promises on its product page, but more than enough to get you through an east coast transatlantic flight with some time for emails when you land.
The tests reflected real-world use too. Taking the MateBook X Pro out to events and working remotely presented no difficulties and it could last the entire working day from a full charge, even with the brightness set to a generous level.
Huawei MateBook X Pro: Ports and features
If you're the kind of person that has cables emerging from all sides of a laptop, this might not be for you. Those who have firmly embraced the USB-C revolution will be fine, though, as the one USB 3.1 USB-C port and the lone Thunderbolt 3 port enable wide functionality. Elsewhere there is also a standard 3.5mm headphone jack for audio and a major advantage the MateBook X Pro has over its rivals in the XPS 13 and MacBook Pro is that it still sports a traditional USB-A port whereas the others don't. There's no HDMI functionality though, so you'll still need USB-C or an adapter to connect to an external display.
The Huawei Share feature is also a nice addition, reminiscent of Apple's AirDrop. The new feature enables wireless file sharing between the MateBook and other Huawei phones through an NFC sticker affixed below the keyboard. Be careful not to damage or remove it, however, as the feature won't work without the sticker.
Huawei MateBook X Pro: Verdict
One can't help but compare this machine to the XPS 13; it's similarly sized and priced but both have their own selling points. If you're a strictly function-over-form kind of person, you'll probably want to go down the Dell route - its performance is unrivalled and beats the MateBook's by a long way.
But, let's say you don't need an uber-powerful computer and you don't run compute-heavy apps at work or in your own time but simply want a nice experience. In that case, the MateBook X Pro is a solid option. You'll enjoy ample processing power for everyday tasks and leisure and you'll have it all in a machine with one of the most beautiful displays you'll see without an Apple logo on it.
You don't buy this machine because you want the beefiest parts money can buy and it certainly doesn't offer workstation-like performance. If you want something exceptionally fast in a similar form factor, go with the XPS 13 but if you want a more rounded computing experience, this is one of the best options around.
Verdict
It's not the best performing model in its class, but the MateBook X Pro delivers decent performance with a seriously stunning display. It's a great option for those who seek a well-rounded computing experience.
Swipe to scroll horizontally
| | |
| --- | --- |
| Processor | Intel Core i7-8565U, 8th-Gen,1.80GHz |
| RAM | 8GB RAM |
| Additional memory slots | 0 |
| Max. memory | 8GB RAM |
| Screen size | 13.9in |
| Screen resolution | 3,000 x 2,000 |
| Pixel density | 260ppi |
| Screen type | LTPS |
| Touchscreen | Yes |
| Pointing devices | Touchpad |
| Graphics adapter | NVIDIA GeForce MX250 with 2 GB GDDR5 |
| Graphics outputs | USB Type-C (x1) and Thunderbolt 3-in1 (x1) |
| Graphics memory | 2GB |
| Storage | 1TB PCIe NVMe SSD |
| Optical drive | No |
| Memory card slot | No |
| USB ports | USB-A, USB-C, Thunderbolt 3-in1 |
| Other ports | 3.5mm audio jack |
| Webcam | 1MP front camera |
| Speakers | Yes, Dolby Atmos |
| 3.5mm headphone jack | Yes |
| Wi-Fi | IEEE 802.11a/b/g/n/ac, 5 GHz 1733 Mbps, 2 x 2 MIMO |
| Bluetooth | Bluetooth 5.0 |
| NFC | No |
| Dimensions (WDH) | 304 x 217 x 14.6mm |
| Weight | 1.33kg |
| Operating system | Windows 10 Home 64bit |
| Operating system restore option | Windows restore |
| Battery size | 57.4 Wh lithium polymer |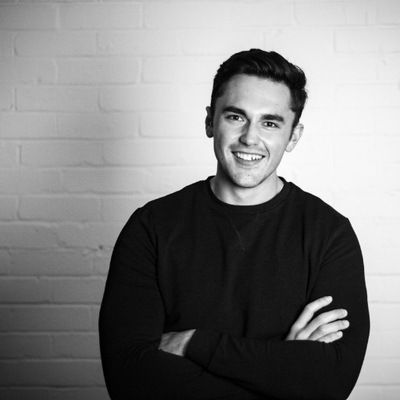 Connor Jones is the News and Analysis Editor at ITPro, CloudPro, and ChannelPro. He oversees the three publications' news strategies and reports breaking news on the topics of cyber security, software, and Big Tech firms. He has a master's degree in Magazine Journalism from the University of Sheffield, and has previously written for the likes of Red Bull Esports and UNILAD tech during his career that started in 2015.