Relay+ offers smartphone-like communication without the distraction
Relay offers companies software-powered push-to-talk capability with virtually unlimited range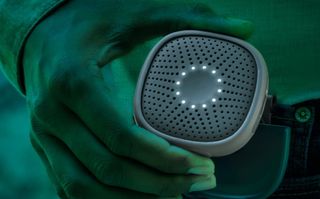 Relay, Republic Wireless' cellular walkie-talkie replacement, just launched Relay+, a next-generation communication tool for frontline remote workers.
Relay+ provides easy and safe push-to-talk voice technology with unlimited range. Relay touts it as a smartphone and walkie-talkie replacement.
Relay+ is integrated into a powerful and flexible software platform and builds upon Relay's one-button, voice-first communications, GPS tracking and Slack-like enterprise dashboard that allows you to perform administrative tasks, locate and communicate with staff, create groups and more. The platform also allows for customization through its open API.
Relay+'s cloud-based platform enables frontline teams to use the simple voice-first interface to answer questions, send alerts, access and send data, and initiate automation. This flexibility has led to companies across varied industries using Relay to streamline their operations.
For example, foodservice operations use Relay to safely distance employees and support smaller staff in kitchens and delivery operations. Hospitality organizations have replaced walkie-talkies and smartphones with Relay to enable eyes-up, real-time communications.
This isn't Relay's initial foray into the world of push-to-talk devices with GPS locators. Its base Relay offering gave families and businesses similar, albeit with less robust hardware.
The highlights of Relay+ include enhanced waterproof rating with full submersibility, a longer-lasting battery (up to two days), and ability to connect to multiple LTE networks. Additional improvements include dual noise-cancelling digital microphones, dual speaker output, custom wireless-charging pad, Wi-Fi and Bluetooth connectivity, USB-C for secondary charging and audio output, and softer textured form factor.
When it launched last year, Relay's first enterprise solution was a "walkie-talkie killer" thanks to its smartphone range and small and simple form factor.
"There has been a lack of innovation in tools for frontline workers for decades, resulting in major inefficiencies and wasted time and money," said Jon Schniepp, SVP of product and marketing at Relay.
"Smart workforce communication tools need to evolve beyond just screen-first applications. Frontline teams need to be in constant communication to meet customer needs, and those who invest in frontline technology will shape the future of work particularly for businesses rebuilding after COVID-19. Relay+ focuses on creating smart solutions that are easily customizable for every kind of frontline team."
A daily dose of IT news, reviews, features and insights, straight to your inbox!
David Gargaro has been providing content writing and copy editing services for more than 20 years. He has worked with companies across numerous industries, including (but not limited to) advertising, publishing, marketing, real estate, finance, insurance, law, automotive, construction, human resources, restoration services, and manufacturing. He has also managed a team of freelancers as the managing editor of a small publishing company.
David has written and edited articles, blog posts, case studies, business profiles, web content and marketing materials across many different subject areas and industries. This includes writing and editing RHB Magazine, which caters to Canada's rental housing industry. In this capacity, he has written about building maintenance, energy conservation, working with service providers, cannabis legislation, health and safety procedures, and marketing.
David has a Bachelor of Arts degree in English and Actuarial Science. For more information on his experience, and to view his portfolio, visit www.davidgargaro.com.
A daily dose of IT news, reviews, features and insights, straight to your inbox!
Thank you for signing up to ITPro. You will receive a verification email shortly.
There was a problem. Please refresh the page and try again.