News publishers challenge Apple over revenue sharing
DCN calls on Apple to "clearly define the conditions that Amazon satisfied for its arrangement" so other publishers can get the same deal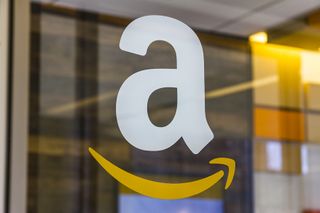 (Image credit: Big Stock)
Digital Content Next (DCN), which represents The New York Times, The Washington Post, The Wall Street Journal and other major news publishers, is seeking better terms from Apple on commissions it collects from them on payments made through the app store.
In the letter sent to Apple CEO Tim Cook on Thursday, DCN asks Cook what would be necessary to negotiate a deal like the one it gave Amazon for its Prime video app in 2016.
The deal was revealed as part of a House antitrust hearing late last month. It granted Amazon a hefty revenue-sharing reduction, bringing Apple's cut to just 15% for in-app subscriptions to Prime Video. It also waived all revenue sharing when current Prime Video subscribers and allowed Amazon to use payment systems outside Apple.
"We would like to know what conditions our members — high quality digital content companies — would need to meet in order to qualify for the arrangement Amazon is receiving for its Amazon Prime Video app in the Apple App Store," the letter reads.
Typically, app developers and news publishers pay Apple 30% of the revenue from first-time subscriptions made through iOS apps. After the subscriber's first year, that commission drops to 15%. Apple claims the revenue split helps cover the app store's operating expenses and is similar to other app marketplaces.
The letter cites Cook's response to the Amazon deal. During the hearing, Cook explained such terms are available to any developer "meeting the conditions." Unfortunately, Cook hasn't clarified what those conditions are.
"In keeping with your statement to the Committee, I ask that you clearly define the conditions that Amazon satisfied for its arrangement so that DCN's member companies meeting those conditions can be offered the same agreement," the letter adds.
Apple's had other recent scuffles with news publishers. The New York Times previously declined to participate in Apple News Plus and pulled its articles from the free version of Apple News in June. The newspaper said Apple had given it "little in the way of direct relationships with readers," along with "little control over the business."
DCN's letter comes just days after Apple removed Fortnite from its app store. Apple claims the game violated its in-app payment guidelines. In response, Epic filed a federal lawsuit challenging the rule.
A daily dose of IT news, reviews, features and insights, straight to your inbox!
A daily dose of IT news, reviews, features and insights, straight to your inbox!
Thank you for signing up to ITPro. You will receive a verification email shortly.
There was a problem. Please refresh the page and try again.