Biofourmis lands $100M in Series C funding round
The Company will use funding to bring new digital therapeutic solutions to market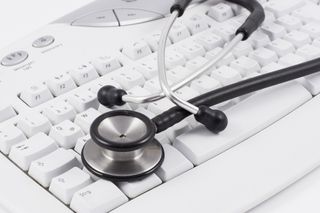 Biofourmis, which combines AI-based data analytics with medical-grade biosensors to provide personalized, predictive care, announced it's completed a $100 million Series C financing round. SoftBank Vision Fund 2 led the funding round, with existing investors Openspace Ventures, MassMutual Ventures, Sequoia Capital and EDBI participating too.
Biofourmis closed its $35 million Series B funding round just a year ago and has since increased its revenue significantly through new partnerships with seven pharmaceutical companies and 10 health systems worldwide, including Novartis, AstraZeneca and Mayo Clinic.
Biofourmis says it will use the funding to develop, validate and bring new digital therapeutic solutions for cardiology, respiratory, oncology and pain treatments to the market. The company also plans to focus on the U.S. and Asian markets, including Asia Pacific, China and Japan.
Biofourmis CEO Kuldeep Singh Rajput said, "Our vision is to use digital medicine to empower patients, clinicians and researchers everywhere by providing software-as-a-treatment for patients with unmet clinical needs, from post-acute care to optimal medication therapy."
"With this new funding, we will accelerate our global expansion, advance our digital therapeutics pipeline, develop additional care pathways and drive deeper integration with our health system, hospital, pharmaceutical and clinical research clients and partners," Kuldeep added.
Biofourmis also announced an alignment of its internal operations. The new business structure will include two verticals: Biofourmis Therapeutics, which will focus on developing clinically validated software-based therapeutics and Biofourmis Health, which will leverage the company's AI-based remote monitoring system to lower health care costs and improve patient outcomes.
"In the last seven months, healthcare has fast-forwarded by at least five years," Rajput said. "Despite a challenging global economic environment due to the COVID-19 pandemic, we expect that our latest funding round will accelerate Biofourmis' plans to rapidly scale to support more healthcare provider, pharmaceutical and health plan clients across the world. We will continue to drive an evolution toward a more personalized and predictive remote method of care delivery that patients prefer and that enables better outcomes."
A daily dose of IT news, reviews, features and insights, straight to your inbox!
A daily dose of IT news, reviews, features and insights, straight to your inbox!
Thank you for signing up to ITPro. You will receive a verification email shortly.
There was a problem. Please refresh the page and try again.