Salesforce takes wraps off Customer 360 insight
New offering, which is part of the Customer Success platform, aims to provide holistic view of customer interactions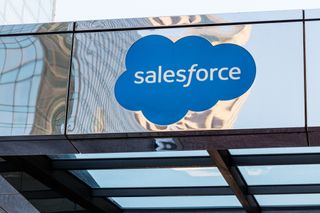 (Image credit: Shutterstock)
Salesforce has announced plans to provide consistent multi-channel customer experiences by delivering a unified view of their interactions with a given business.
Dubbed Customer 360, it's part of Salesforce's Customer Success Platform, and is designed to remove the frustration customers frequently face when engaging with an organisation by having to repeat their details or enquiry multiple times as they get passed from one department to another.
The new product removes siloed views of a customer that have, historically, been app or department-specific. Instead, the individual is at placed at the centre of activity, boosting an organisation's potential to better engage with them and, in turn, enhancing the overall customer experience.
Connected experiences – interactions that are cognizant of past behaviour, product use and other elements unique to a particular customer – have become ever more important. Indeed, some 70 percent of customers say such connected experiences are key when deciding who to do business with.
"We want to help our customers provide better experiences for their customers," said Patrick Stokes, Salesforce's senior vice president of product management and Customer 360.
A click-based UI for app and data management means admins can create meaningful connections between Salesforce apps and clouds to, ultimately, provide one single view of the customer. While a single ID for customers makes it much easier for Salesforce apps to recognise who that customer is regardless of the channel they're interacting with or the data they've provided to qualify who they are.
Many other vendors have embarked on a similar quest to deliver a single view of the customer. However, Salesforce claims what differentiates its approach is the delivery.
Information still resides in its orginal source and is retrieved on an as-needed basis, which avoids the need to deal with costly or cumbersome data lakes and warehouses, Salesforce said. This, it added, means its customers can move away from the burden of data management and instead focus on delivering exceptional experiences.
Part of the delivery also lies in the recognition that systems may need to call on data that resides in non-Salesforce apps. This is possible thanks to the acquisition of Mulesoft earlier in the year, bringing to bear the firm's Anypoint Platform to implement API-led connectivity across apps, data and devices.
"The average process goes through 35 different backend systems to make a transaction happen," said Greg Schott, chairman and CEO of Mulesoft.
"People are trying to figure out how to do more with the same amount of IT budget… That's what we do."
The way Customer 360 operates removes the creation of so-called "spaghetti code" according to Schott. Salesforce was also keen to stress that the new offering was driven by "clicks not code."
Shoe manufacturer Crocs has been piloting Customer 360.
"One of Crocs' core values is 'people-purposed design,' which not only applies to the products we make but also to the experiences we create for our customers," said Harvey Bierman, Crocs' vice president of ecommerce technology and operations.
"Salesforce has been a key partner in helping us create compelling customer experiences throughout our digital footprint, which is one of the key drivers of ecommerce growth around the world for our brand."
The cloud giant has also created pre-built packages for service, marketing and commerce, so they can be deployed speedily for common use cases relating to Service Cloud, Marketing Cloud and Commerce Cloud.
Stay up to date with the latest news and analysis from the world of cloud computing with our twice-weekly newsletter
Maggie has been a journalist since 1999, starting her career as an editorial assistant on then-weekly magazine Computing, before working her way up to senior reporter level. In 2006, just weeks before ITPro was launched, Maggie joined Dennis Publishing as a reporter. Having worked her way up to editor of ITPro, she was appointed group editor of CloudPro and ITPro in April 2012. She became the editorial director and took responsibility for ChannelPro, in 2016.
Her areas of particular interest, aside from cloud, include management and C-level issues, the business value of technology, green and environmental issues and careers to name but a few.
Thank you for signing up to Cloud Pro. You will receive a verification email shortly.
There was a problem. Please refresh the page and try again.