Over two-thirds of B2B sellers plan to adopt self-service tools
How B2B e-commerce has grown rapidly during the pandemic and how sellers are adapting to digital processes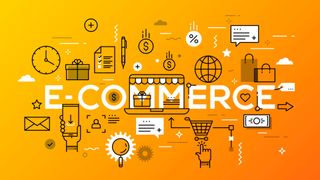 (Image credit: Shutterstock)
B2B buyer preference has shifted towards digital in recent years, and the restrictions necessitated by the pandemic have only pushed B2B e-commerce to a place it should have been much earlier.
While B2C processes have already largely gone digital as e-commerce has taken over, B2B has lagged behind. B2B processes, though involved in many of the behind-the-scenes processes of business-to-consumer online selling, have remained manual and inefficient.
RELATED RESOURCE
B2B under quarantine
Key B2C e-commerce features B2B need to adopt to survive
B2B sites lack the same user-friendly interfaces as B2C sites; they don't utilise review capabilities, discounts, or chatbots and other automation that would remove the need for calling customer service reps or flipping through catalogues.
Now that the pandemic has forced B2B sellers to quickly jump on the e-commerce bandwagon, we're seeing the priorities of many companies shift to make digital selling more automated, improve customer relationships, and drive revenue overall.
One main way a majority of companies are pursuing this is by optimising their self-service tools.
How B2B sellers are meeting the rising demand for digital ordering
Even before the pandemic, B2B buyers were already trending towards buying more from websites than sales reps. Online purchasing is more convenient and gives the customer more control of the process. And with most everyone working from home the last year and a half, it's been much easier not to have to get ahold of real people to complete a purchase.
Now sellers are implementing a variety of initiatives to meet these demands, with self-service tools being one of the top changes.
In a survey of C-level executives and heads of marketing and e-commerce from WBR Insights, 67% of responding companies said they planned to implement more self-service options for customers like self-service portals and customer-event-triggered marketing automation flows.
Other self-service events may include paying invoices online, checking order status or product availability, getting quotations and samples, and reordering.
Benefits of self-service tools for B2B e-commerce
Self-service tools are beneficial not only to shoppers but to merchants as well.
Brian Green, head of commercial sales and GTM in EMEA at Magento, says that "self-service capabilities are core to a good online customer experience" and allow "shoppers to get answers earlier in the sales funnel...without needing to interact with a sales representative."
On one hand, chatbots make it so customers don't have to call sales reps or wait hours or even days for an email back to answer basic questions.
On the other, the sales teams themselves are freed up to work on other higher-value services like cross-selling and up-selling and helping customers with more complex issues.
Self-service capabilities empower businesses to be more efficient in all aspects, from streamlining their procurement processes to making supply chains more resilient to disruptions like that of the pandemic. If physical interactions suddenly had to stop again, businesses with automated, online processes would be in a much better position than those with traditional, manual processes.
Some business leaders have qualms about the effect digitisation might have on client relationships if clients feel they can't get ahold of a real person and feel like all communications are impersonal. However, you're empowering the customer as well as your sales teams by giving them the tools to help themselves and being there in person why they really need you.
Digitisation also gives you more visibility into buying trends and customer behaviour so that you can adapt your marketing accordingly and deliver more personalised experiences.
Should I adopt self-service capabilities and other e-commerce tools?
If you're still on the fence about the benefits of self-service, it's worth asking yourself about the true value of self-service versus your current manual processes.
RELATED RESOURCE
B2B under quarantine
Key B2C e-commerce features B2B need to adopt to survive
How much time do your customer service representatives spend on one single client, from the time they take a call, perform a service, and then follow up? What are you paying for this time, and could they be spending this time on more important activities?
Are there processes like recording sales and revenue or analysing data that could be automated for more efficiency? Again, what is the cost of the time it takes to do these activities manually?
Remember, digitisation will not take people out of the equation entirely, but is only meant to automate those processes that don't need a human touch and make life easier for both buyers and sellers.
Get the ITPro. daily newsletter
Receive our latest news, industry updates, featured resources and more. Sign up today to receive our FREE report on AI cyber crime & security - newly updated for 2023.