How resellers can increase their hosted UC margins
The communications industry is far from saturated, but it is in need of optimisation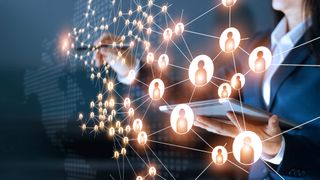 Hosted telephony is enjoying a solid period of growth, with uptake in the UK having increased by as much as 24% in just 12 months, according to Cavell Group research. With the market far from saturation point, the future is looking good for resellers that carry hosted products in their portfolio.
But, there are two trends that, together, present resellers with a challenge. Firstly, the focus across most offerings today is price, with little real differentiation. Secondly, the ways in which businesses communicate are changing. The proportion of business transacted through a telephone is diminishing, meaning that it is no longer the high value, core communication mechanism for most businesses that it once was.
The ultimate effect of these trends is that business communication is increasingly positioned as an area ripe to reduce overheads, rather than one to differentiate and add business value. What happens next, when the rush associated with the transition from phone lines and on-premises telephony is over and the market has raced to the bottom? How can resellers determine a strategy that will continue to deliver healthy margin for the long term?
Go beyond white labelling to differentiate
Some resellers have used white labelling in an attempt to differentiate and reduce the need to compete on price. But with little or no other value added, today's savvy buyers can perceive this as anti-competitive. Proposals that encourage customer lock-in as a result of this lack of transparency and customer uncertainty, are outdated. Furthermore, demonstrating a firm commitment to one platform, one which won't always be the best at meeting every customer's requirements, shows inflexibility.
Resellers with successful long-term strategies can still use their brand to differentiate, but instead of simply putting their logo on a user interface, they demonstrate their own unique brand via their expertise and values. These resellers have taken steps to find the best solution for each customer, and can demonstrate confidence in their propositions by being transparent about what they're selling, and how they utilise that to add value.
Consider value innovation principles
In a competitive market, it can be tempting to focus efforts on beating the nearest competition. Instead, resellers that take a 'value innovation' approach - where they create demand for something new - can be effective by rendering competition irrelevant.
If a reseller can learn from the unmet needs of its 'most important customer' profile, and not be constrained by its current skillset, people or products, it can develop and deliver much more compelling and valuable services.
Yet, value innovations rarely occur without making changes to product too. For hosted UC resellers, the product is hard to control and change, so it's important they choose a platform that can provide the flexibility to add value and develop a proposition that is in line with their customers' needs.
Think wider than UC
Traditional communication has been largely normalised as a separate task or 'special' sort of interaction that almost always takes place on a completely separate platform to where relevant tasks take place. This means comms are devoid of the right context and are separated from the information pertinent to that exchange, frequently frustrating and complicating the interaction. This is a fundamental flaw in the way that many UC tools are built: instead of unifying, often they're built and operate in silos.
Successful resellers will seek to move up the value chain. To do this they will need to think beyond chat or the phone call and consider adding context to their proposition. A new way to communicate - called contextual communication - delivers simple experiences within the context of what someone is doing. For example, apps that embed a video or chat function within a web page allow efficient and frictionless communications in the context of what that page is all about.
This is great news for resellers because it becomes much easier to offer open, joined up solutions that allow people to interact with businesses, customers and the real world using all, and any, available media. In the commercial world, the end result of contextual communication is that key business functions like sales and support can make customer engagement quicker, more intelligent, human and ultimately more memorable - adding real value beyond cost savings and efficiency.
Pave the way for long-term loyalty, rather than lock-in
In order to maintain loyalty, it's important for trusted resellers to protect their customers' interests. This means maintaining as much control and flexibility as possible, particularly with regard to key areas such as sale prices and contract lengths. Resellers must ensure they maintain this control throughout the contract period, rather than just at the beginning or end, so they are empowered to deal with changing requirements as the customer grows. An example of this might be having a choice over how the solution is deployed or rolled out, and the ability to migrate to something else.
Unified Communications has long provided opportunities for resellers, but the game is changing with digital transformations and changing customer behaviour. There is far less value and opportunity in simple telephony solutions today, so to effectively differentiate and add value, resellers need to begin building out new value propositions that map onto this change and embrace the flexibility needed to meet different customer requirements.
Rob Pickering is CEO at IPCortex.
Stay up to date with the latest Channel industry news and analysis with our twice-weekly newsletter