Unified Communications: Making it personal
UC can no longer be badged as a luxury or gimmick; it presents a genuine business case, says Logitech's John Howard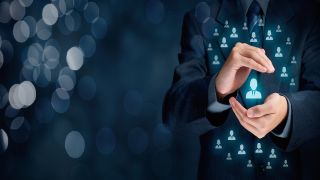 Recent research from Frost & Sullivan highlights that although videoconferencing is becoming more prevalent, it isn't yet the dominant means of business communication.
Understandably, not everyone will communicate through video at work, and sometimes this might not be practical. Currently, many employees still defer to instant messaging, audio conferencing or web conferencing to communicate, and only 36 percent of businesses deploy this tool extensively at all levels.
However, with the rise of mobile and the cloud, this is set to change and encouragingly, Gartner acknowledges that UC is entering the early mainstream adoption phase.
Despite expectations that software-based videoconferencing client licences are to more than double by 2017, reaching 47.7m, companies will need to secure employee buy-in to ensure the success of the deployment, tailoring requirements dependent on each person's role.
End-user adoption of UC will continue to mature over the next three to five years and this is one area where the channel can capitalise upon. Partners are well-placed to advise on best practice and match UC software and hardware to end users, considering the demographic make-up of an organisation when selling UC on a large scale. Resellers also need to ensure UC peripherals are front of mind as these offer greater margins than software packages.
UC can no longer be badged as a luxury or gimmick; it presents a genuine business case, allowing firms to increase productivity and efficiency.
Businesses with widespread video users, for example, can experience accelerated decision making and improved customer service by increasing productivity across dispersed teams. Regardless of their job role, all employees need a combination of software, hardware and peripherals to personalise their experience and make them most effective at their jobs. High-quality webcams and headsets that integrate with video communications technology—and which are specific to certain use cases—can significantly improve performance by ensuring workers are comfortable with their environment.
One of the best ways to increase the uptake of UC is by making video ubiquitous but taking a personalised approach. As Gartner's Magic Quadrant report for UC highlights, "the quality and effectiveness of the overall user experience (UX) across all devices will heavily influence the effectiveness of the solution, its adoption rate and, ultimately, enterprise productivity." Every employee is different, and what he or she needs in terms of applications and endpoints to support a rich video collaboration experience will vary. For instance, a sales person on the road will be more likely to use video via a smartphone or tablet while someone who is mainly static at their desk will favour a high-quality webcam for use with their laptop whereas team-orientated workers may prefer devices designed for small group video conferencing.
Resellers can act as trusted advisors and counsel businesses on the hardware they should be using in order to tailor new technology to their workers' needs. The work environment has changed as 4G connections, like those coming to London's Tech City, have made bandwidths larger and more reliable for video conferencing on today's significantly smaller and lighter hardware. By packaging up hardware peripherals like UC headsets and webcams with software licenses used by enterprises, the channel can capitalise on this significant revenue opportunity in 2014.
Stay up to date with the latest Channel industry news and analysis with our twice-weekly newsletter
Stay up to date with the latest Channel industry news and analysis with our twice-weekly newsletter
Thank you for signing up to Channel Pro. You will receive a verification email shortly.
There was a problem. Please refresh the page and try again.