Apple Watch could be ruled illegal while driving
Apple's wrist gadget could have legal implications if you use it while driving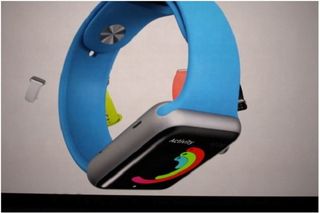 The Apple Watch could get you in hot water if you use it while you drive.
Safety experts are advising UK drivers to scrap the watch and keep their eyes on the road, otherwise they could be slammed with the same fines and points on their licence as they would for using a mobile phone while behind the wheel.
The UK's Institute for Advanced Motorists is one of the organisations campaigning for drivers to be responsible when using smart watches behind the wheel.
They said the watch could be like "having a wristwatch linked to users' mobile phone only suggests a higher proportion of drivers' performance will be significantly impaired."
The organisation said, to date, mobile phones had contributed to nearly 2,000 road traffic accidents in Britain and having a wearable that is connected to your phone and the internet could exacerbate these problems.
As is the case when using a mobile phone behind the wheel, anyone who is caught using a wearable while driving will be subject to a 100 fine and three points on their licence.
A Department for Transport (DfT) spokesman told the BBC: "If records show you were texting from said watch, you've given police enough material to be able to charge you. We are considering a number of further options to deter drivers."
The Institute of Advanced Motorists is another body behind the campaign, although it said manufacturers have a big part to play in advising drivers not to use the devices while in control of a vehicle.
"It's possible that manufacturers might think it's not their responsibility to warn drivers about the dangers, but they need to be pushing the responsible message too."
A daily dose of IT news, reviews, features and insights, straight to your inbox!
A daily dose of IT news, reviews, features and insights, straight to your inbox!
Thank you for signing up to ITPro. You will receive a verification email shortly.
There was a problem. Please refresh the page and try again.