Facebook launches Notify news app
The news feed will go head-to-head with Twitter's Moments and Apple's News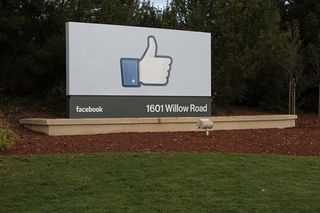 Facebook has launched the Notify app, a news stream that will go head-to-head with similar apps like Twitter Moments and Apple News.
Facebook has signed up 70 partners for the service, including CNN, Fox News and the Washington Post, giving users the choice to mix and match the news sources they want to read and the types of stories they wish to be displayed.
"Everyone has different interests, so whether you're into sports, celebrities, news, movies, music or shopping, Notify makes it easy to find notifications you're into with a broad selection of great "stations" across a variety of categories," Facebook said in a blog post.
It explained some of the types of content will include final scores for sports fans, weather reports, film trailers, breaking news stories about the world, regions or niches, such as technology and photography moments from this day in history.
The app will also offer recommendations according to themes it identifies from your newsfeed and interests listed in your Facebook profile. It will then send notifications through to you whenever related content is pushed through.
These notifications are sent straight to your lock screen so you can view them without even opening your phone and then decide what you want to read.
"If you want to see more, just swipe or tap through any Notify notification to open the link in the app's browser where you can read the full article, watch the video, or view the site," Facebook said.
You can also share these notifications with your friends via a range of different mediums, such as text, email or share them on Facebook straight from your lock screen, although it's recommended you read them first to make sure you're not accidentally promoting dodgy content.
At the moment, Notify is only available for iPhones in the US, but we assume Facebook will be launching it in the UK after a testing period.
A daily dose of IT news, reviews, features and insights, straight to your inbox!
A daily dose of IT news, reviews, features and insights, straight to your inbox!
Thank you for signing up to ITPro. You will receive a verification email shortly.
There was a problem. Please refresh the page and try again.