Spending on VR and AR to double this year
AR spending is set to surge ahead after 2018 as it finds its place within industry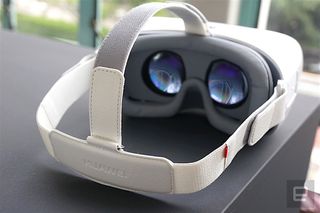 Worldwide spending on virtual and augmented reality technology could reach $13.9 billion (11.2 billion) in 2017, jumping almost 131% over last year's figures, according to recent research by the IDC.
In an update to its Worldwide Semiannual Augmented and Virtual Reality Spending Guide, the IDC expects the technology to achieve a compound annual growth rate (CAGR) of 198% during the 2015-2020 period, raking in over $143 billion.
As a comparison, spending on VR and AR in 2016 reached just $6.1 billion.
The largest portion of this growth will come from the consumer market, with spending on hardware and software set to reach $6.2 billion this year. Although VR started as a crowd-funded project with the Oculus Rift, consumers are now able to take advantage of a vast array of different products from leading technology and entertainment companies.
Unsurprisingly, industry will lag behind in spending as businesses continue to explore new applications of the technology. The biggest uptake is expected within the manufacturing and retail sectors, the only industries set to exceed $1 billion on VR and AR this year. Online retail outlets alone may sink almost $462 million into the technology, providing a way for users to experience select products using AR through a website.
By the end of the forecast period, transportation is expected to be the fastest growing sector at 233.7% CAGR, closely followed by healthcare at 231.8%.
"At this stage, to make the transition to a robust technology spending environment, third-party custom application development and systems integration will fill a vital role in bringing projects to life," said Marcus Torchia, research director at IDC's Customer Insights and Analysis.
"We expect initial AR spending to lean on mobile workforce-based use cases, where AR headsets are a natural enhancement to existing mobility investments. And we will see education, research and design applications form a foundation of adoption in professional environments," added Torchia.
Gaming and entertainment will see spending on VR headsets outpace that of AR during 2017 and 2018. But after this period, the research expects AR spending to surge ahead as the technology finds a firm place within industry, particularly within healthcare.
Although VR has found limited success outside the commercial space, in areas such as education and architecture, AR is proving massively more popular within industry. Following our hands-on demo of Microsoft's Hololens, we can safely say the technology provides a promising tool for improving business productivity.
A daily dose of IT news, reviews, features and insights, straight to your inbox!
A daily dose of IT news, reviews, features and insights, straight to your inbox!
Thank you for signing up to ITPro. You will receive a verification email shortly.
There was a problem. Please refresh the page and try again.