Pros
+

Exceptional value

+

Bright display

+

3.5mm jack
Cons
-

Underwhelming performance

-

Low resolution

-

Poor battery life
The gap between the most premium smartphones and midrange challengers, in terms of power, display quality and even cameras, is arguably narrowing with each generation. This is due to overall hardware and design improvements, and the fact that premium phones tend to pack more of a punch than is ever needed. Thus it's no surprise that many stripped-down alternatives, such as the Oppo Find X2 Lite or Xiaomi Mi Note 10, are enjoying their time in the sun.
With standards rising across the board, and demand for £1,000-plus devices waning, perhaps there's also room for bargain-bucket devices like the Nokia 5.3 to make an impression, and serve as a viable alternative for those short of cash. Although its £130 price point may seem off-putting for those seeking a little more oomph, a sturdy build, decent camera and beaming display suggests there's more to the Nokia 5.3 that meets the eye.
Nokia 5.3 review: Design
While the Nokia 5.3's scratch-resistant chassis certainly doesn't exude a premium feel, it's far more robust and well-designed than the £130 price tag suggests. The device features an expansive glass-coated display and a rather basic charcoal-coloured rear - one of three 'Nordic-inspired' coatings. While the sand-coloured variant is far from the most attractive, the Nokia 5.3's cyan chassis, on the other hand, looks stellar.
Four camera lenses, alongside the flash module, are aligned centrally in a wheel configuration on the upper portion of the chassis, above a subtle matte-finished fingerprint scanner. While four lenses is impressive, the presence of a physical fingerprint sensor is perhaps the first sign of compromise, with many Android devices now featuring sensors beneath the fabric of the display.
The handset otherwise looks compact and more or less inkeeping with the norm for a device with a 6.55in display. Weighing 180g, it's also exactly in line with the 6.4in Oppo Find X2 Lite and lighter than most devices of a similar size, edging out the 208g Xiaomi Mi Note 10, for example. Volume and power buttons feature on the right hand side of the device opposite a dedicated Google Assistant button on the left, while the power button also features a curious notification light indicator, which can be toggled on or off. This is in addition to a USB-C port and a 3.5mm headphone jack.
Nokia 5.3 review: Display
The clearest sign of compromise in the £130 device versus, say, more expensively-priced mid-tier smartphones is the Nokia 5.3's 720 x 1,600 pixel display. While the 270ppi pixel density is fairly standard against similarly-priced handsets, the relatively low resolution doesn't particularly show itself up when the phone's in use on a day-to-day basis. Watching videos on the expansive 6.55in panel is a different story, however, and you can really feel the playback limitations versus other devices.
While there's much to applaud about the Nokia 5.3's impressive brightness, measuring an above-average 428cd/m2, its colour accuracy is less inspiring, with our testing producing 80.5% coverage of the sRGB colour gamut. This is pretty poor compared with mid-tier devices, which normally score at least 90%, though is hardly surprising when you factor in the Nokia 5.3's cost. When you compare its brightness with other devices, on the other hand, you can immediately notice how vibrant the panel is, with the aforementioned Oppo Find X2 Lite, for example, scoring only 355cd/m2 when tested.
Users may also configure the display by tweaking a set of core Android operating system settings, for example, by setting a 'night light' toggle that warms the tone of the display during set hours, as well as 'dark mode'. The phone also allows you to adjust the display's white balance as necessary, although there are no settings to tweak contrast or colour saturation.
Nokia 5.3 review: Hardware and performance
As you'd expect, the Qualcomm Snapdragon 665 CPU fitted into this low-end smartphone is underwhelming compared to mid-ranged devices, but could well be a knockout when stacked against similarly priced phones. This mobile chip is fitted alongside 4GB RAM and 64GB internal storage, which can be expanded to up to 512GB via microSD card.
Our testing shows that while its performance disappoints against some of this generation's more expensive bargain handsets, all priced at least £100 greater, the Nokia 5.3 is actually a stronger performer than some of 2019's best mid-range entries. The Google Pixel 3a, for example, registered 311 and 1,295 across single-threaded and multi-threaded Geekbench 5 testing. This is compared against the Nokia 5.3's result of 311 and 1,402 respectively - and the Nokia handset is approximately £150 cheaper.
On the other hand, a battery life of 14hrs 55mins is relatively disappointing, especially considering the display hits a maximum resolution of 720p; however, compromises are inevitable at this price-range, and with that in mind, it's not really a bad result. Although the norm for smartphones is a few hours longer, you can certainly do worse. The iPhone SE 2, for example, lasted just 11hrs 35mins when tested.
Nokia 5.3 review: Camera
With four rear lenses arranged in a circular configuration, the Nokia 5.3's camera is probably the most eye-catching element of the phone, and something its manufacturers were clearly most reluctant to compromise on.
While the lenses and sensors aren't as sophisticated as those you'd expect in more expensive handsets, they work well together to produce decent images. The Nokia 5.3 is fitted with a primary 13MP and 5MP ultrawide-angle lens, in addition to 2MP macro and 2MP depth lenses to support the overall picture-taking experience and capture elements such as contrast and depth. The 8MP front-facing lens is also nestled on the display in a teardrop-style cutout.
While image quality leaves something to be desired, especially if you're used to the monstrously impressive cameras fitted into the likes of the Huawei P40 Pro, these lenses do combine well to replicate the breadth of images. Alongside some nifty software features, such as HDR-enabled shooting and portrait mode, it's an attempt to replicate the sort of experience you'd expect from such a device as the mid-tier Oppo Find X2 Lite, even though this may not translate well to quality.
The phone does, however, struggle to handle the scale of the processing this software requires. We gleaned this from a fractional movement lag, manifesting as a delay when you quickly pan using the phone, present when shooting enhanced photos, such as in portrait mode, or high-definition video. Video, incidentally, can be shot at up to 4K resolution, as well as up to 1080p using the front-facing lens. Given the display can only handle footage of up to 720p, however, you'll need to export these files so they can be watched on a monitor that can handle such resolutions if you want to get the full effect. Overall, however, it's another sign that the Nokia 5.3 is a smartphone which strives to punch above its weight.
Nokia 5.3 review: Software and features
Google's stripped-back Android One operating system, powered by Android 10, is aimed at low-end smartphones and offers a positive overall experience in the Nokia 5.3.
To its credit, the device doesn't come packaged with the bloatware you may normally expect in budget smartphones while the user interface (UI) is smooth and responsive.The home screen is otherwise clean and intuitive, giving users the option to select from a range of standard Android widgets to customise how they receive notifications and information.
There's also scope for a few additional features, although not all of these are effective. The default gesture-based navigation, for example, is extremely fiddly, and users would be better off tweaking their settings to restore the three staple nav buttons. Other gesture-based functions include double-tapping the screen when the phone is idle to 'wake' the display, and swiping the fingerprint scanner to pull down the notifications centre. Otherwise, the phone features a full complement of connectivity options (barring 5G), including NFC. Users even benefit from fast charging, which is an impressive inclusion at this price point.
Nokia 5.3 review: Verdict
With a decent camera configuration and a fairly attractive chassis (in spite of its bland colour), the Nokia 5.3 represents a surprising package, especially considering its £130 price tag. Of course, compromises are to be expected when you compare it to mid-tier devices, especially in terms of battery life, hardware and in the display quality. Admittedly, these do add up to the detriment of the overall user experience.
Nevertheless, the Nokia 5.3 is possibly one of the best smartphones you'll get for such a low investment, evidenced by the fact it can go toe-to-toe with much more expensive handsets from only last year. If you can stretch your budget out to at least £300-£400, you suddenly open yourself up to a much broader and feature-rich array of handsets (including some devices with 5G connectivity), but for cash-strapped users, it's hard not to recommend this device.
Nokia 5.3 specifications
Swipe to scroll horizontally
| | |
| --- | --- |
| Processor | Octa-core Qualcomm Snapdragon 665 |
| RAM | 4GB |
| Screen size | 6.55in |
| Screen resolution | 1600 x 720 |
| Pixel density | 270ppi |
| Screen type | IPS LCD |
| Front camera | 8MP f/2.0 |
| Rear camera | 13MP f/1.8 wide, 5MP 13mm ultrawide, 2MP macro, 2MP depth |
| Dust and water resistance | n/a |
| 3.5mm headphone jack | Yes |
| Wireless charging | No |
| Connection type | USB-C |
| Storage options | 128GB |
| Memory card slot | Yes |
| Bluetooth | 4.2 |
| NFC | Yes |
| Cellular data | 4G |
| Dual SIM | Yes |
| Dimensions (WDH) | 164.3 x 76.6 x 8.5mm |
| Weight | 180g |
| Operating system | Android One |
| Battery size | 4,000mAh |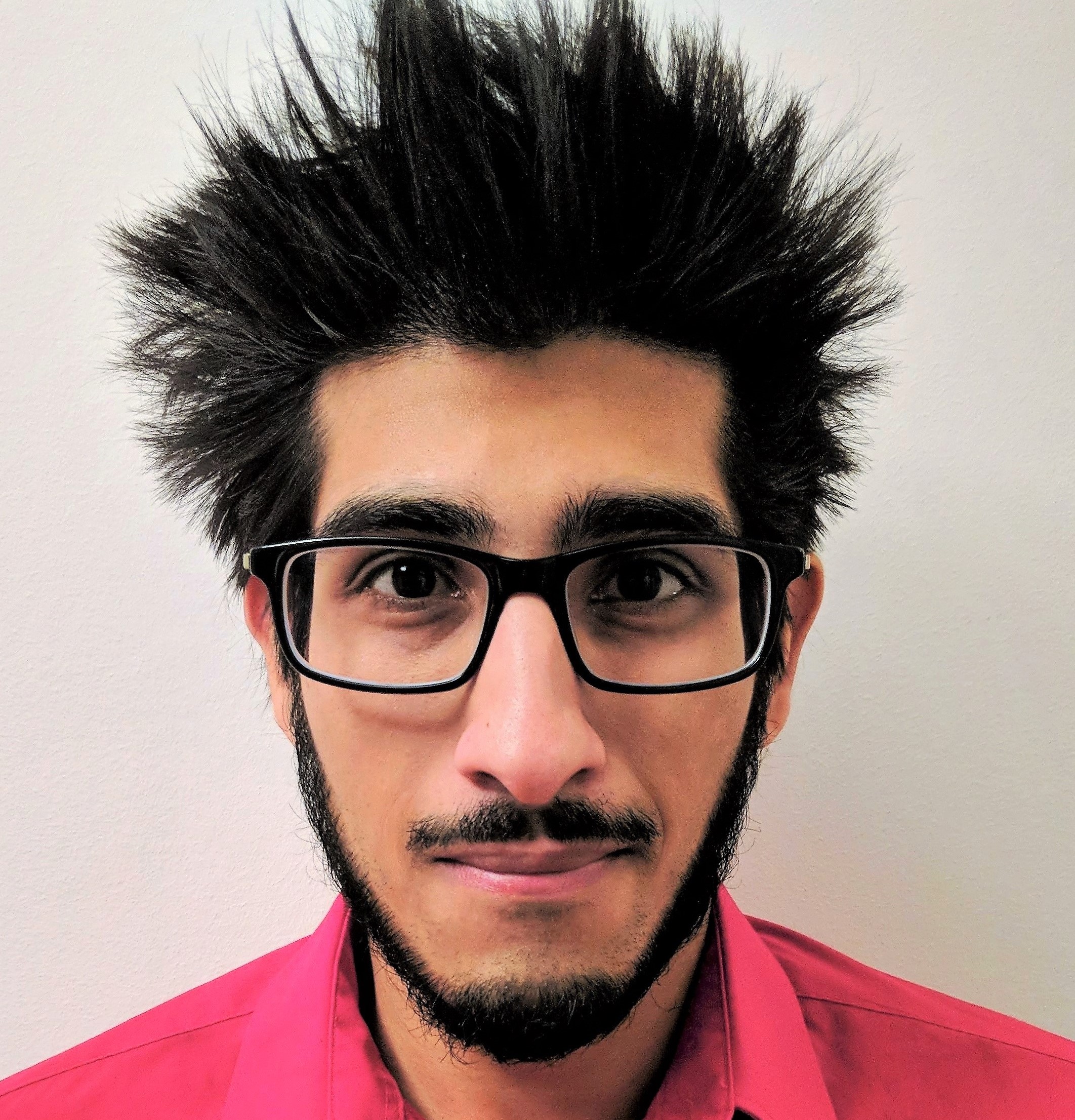 Keumars Afifi-Sabet is a writer and editor that specialises in public sector, cyber security, and cloud computing. He first joined ITPro as a staff writer in April 2018 and eventually became its Features Editor. Although a regular contributor to other tech sites in the past, these days you will find Keumars on LiveScience, where he runs its Technology section.