Q & A: 802.11n
Wireless standard 802.11n explained.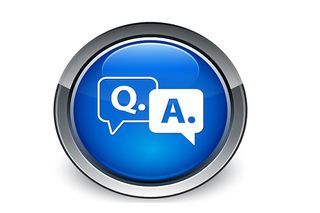 What is 802.11n?
"802.11n is the latest standard developed by the Institute of Electrical and Electronics Engineers (IEEE) 802.11. 802.11 is a group of standards delivering wireless local area network (WLAN) connectivity in the 2.4, 3.6 and 5 GHz frequency bands.
802.11n is the output of work from the 'High Throughput Working Group' of 802.11. This group produced a new standard of speed that increases the raw data rate of 802.11 wireless networks from 54 megabits per second up to 600 megabits per second. There are also many other improvements to the standard and the underlying technology."
Where did it come from?
"The IEEE Standards Committee (IEEE 802) developed the wireless LAN standard known as IEEE 802.11. The Committee has also developed standards for Ethernet (802.3), Token Ring (802.5) and others. Specifically, 802.11n is the biggest change to the 802.11 family of standards since its inception in 1997."
What's all the fuss about?
"802.11n will have a huge impact on the wireless LAN industry and expand the market for 802.11 based products. For example, consumer electronics will be able to have ubiquitous wireless connections that are capable of delivering multiple, high definition video and audio streams throughout a household to a variety of compatible devices such as iPhones, TVs, PCs and entertainment systems.
From a business point of view, the standard could also deliver enough bandwidth to enterprises so that they no longer need a wired network connection at every employee desk. In the future, wireless LANs may become the primary way to connect to corporate networks rather than a mobile overlay network."
What will 802.11n mean for end users?
"The standard will enable a greater diversity of Wi-Fi products, with varying price structures and performance capabilities, making wireless solutions far more accessible. Additionally, 802.11n will ensure that the Wi-Fi network is more reliable and suitable for a larger variety of applications."
What is the potential for resellers make money from it?
"Wireless LANs in the enterprise are no longer a commodity; the 802.11n standard changes everything. There will be many opportunities for resellers to deliver value by designing networks that match the application requirements, whilst providing the appropriate quality of service.
Access Point placement, power levels and channel selection are completely different with 802.11n, therefore cookie cutter designs and approaches to selling 802.11n will not work. Instead resellers should advise their customers to take on a migratory approach to adopting the standard. Resellers can add value by planning a network that will be able to benefit from the new standards capabilities and support legacy Wi-Fi devices whilst staying within a reasonable budget."
What are the misconceptions and myths of 802.11n?
"One misconception is that 802.11n is just an increase in speed. This is not the case; there are many new improvements that are unrelated to the standards' speed benefits. For example, the most significant change is the improved reception of a Wi-Fi signal within a coverage area. Well designed 802.11n networks will also be more reliable and robust than earlier Wi-Fi networks.
Other misconceptions are:
• The standard is completed - NO! The standard has not been officially ratified, though it is expected to be formally published in autumn this year.
• All 802.11n products go faster than 802.11g products – This is not necessarily the case, and depends on which features you enable. To achieve the maximum 802.11n speed, for example, both client and infrastructure are required to support ALL of the enhancements and new features. With so many legacy clients still in use though, it's more likely organisations will want to sweat their existing investment and gradually introduce 802.11n clients onto the network. This migratory approach means the majority of networks will continue to operate at the 802.11g data rate for many years to come.
• All 802.11n products go 600 Mbps - 600 Mbps is the maximum data rate for products that support double wide 40 MHz channels and 4 simultaneous streams. The current shipping product (802.11n Draft 2) supports 2 simultaneous streams in 40 MHz channels."
Stay up to date with the latest Channel industry news and analysis with our twice-weekly newsletter