Chrome 85 arrives with faster page loading and tab throttling
Chrome 85 is arriving now, but its full rollout could take weeks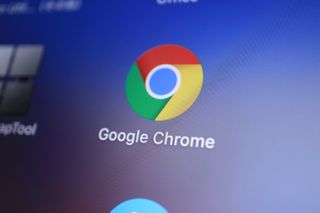 (Image credit: Shutterstock)
Google has officially launched Chrome 85, and it arrives with faster loading speeds thanks to two improvements: page guidance optimization (PGO) and tab throttling. Also helping user experience is the new tab-collapsing feature.
PGO is nothing new to Google Chrome, as it debuted on Chrome 53 in 2016. Then, it was only available on Windows and used Microsoft Visual Basic C++ to help speed up load times.
In Chrome 85, it's available on Mac and Windows using Clang, and Google says it "consistently shows pages loading up to 10% faster at the median and even greater speed improvements when your CPU is tasked with running many tabs or programs."
While a speedier load time is good, one common complaint users have about Chrome is how many resources it commits to background tabs. Google is working on this with its new tab throttling, which is in beta testing now.
Tab throttling will pull resources from tabs that have been idle for a while and push them to your active tabs. Google claims this will increase loading speeds while saving your battery and memory.
Though the speed gains will be small, any improvement to Chrome's resource usage will be a welcome change for heavy Chrome users.
Speaking of tabs, Google Chrome 85 will also include collapsable tabs. You can categorize a selection of tabs under a name and collapse them by clicking on the category name to reduce the clutter. If you need the tabs again, click on the category name to expand them.
Chrome 85 is rolling out to computers now, but its full rollout may take a few weeks.
A daily dose of IT news, reviews, features and insights, straight to your inbox!
A daily dose of IT news, reviews, features and insights, straight to your inbox!
Thank you for signing up to ITPro. You will receive a verification email shortly.
There was a problem. Please refresh the page and try again.