TalkTalk hit with £750k Ofcom silent calls fine
Regulator orders ISP to stump up £750,000 over nuisance call claims.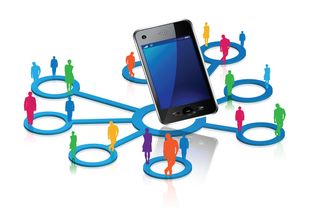 Telecommunications provider TalkTalk has been fined 750,000 by UK regulator Ofcom for repeatedly subjecting potential customers to abandoned and silent calls.
Citing "persistent misuse of an electronic communications network or electronic communications service", Ofcom conducted an investigation into TalkTalk and found it responsible for making 9,000 silent calls to consumers between 1 February and 21 March 2011.
This is not the first time TalkTalk has been targeted by the watchdog. In 2011, the company was fined 3 million for billing thousands of customers for services it never rendered.
While organisations are allowed to get away with making a certain number of abandoned calls, Ofcom's investigation found that TalkTalk had far exceeded this limit.
Abandoned calls occur when a person answers a phone, but the caller hangs up. Silent calls are what happen when a person answers the phone, only to be greeted with silence on the other end.
"Silent and abandoned calls can cause annoyance and distress to consumers," said Ofcom consumer group director Claudio Pollack.
"Today's penalty sends out a strong message to organisations using call centres that they must comply or face the consequences."
TalkTalk has moved to distance itself from any allegations of misconduct by focusing the blame on two of its call centre operators: Teleperformance and McAlpine Marketing.
In a statement to IT Pro, a TalkTalk spokesperson said: "TalkTalk demands high standards from the companies it works with, and as a result [we] immediately stopped using these suppliers.
"TalkTalk works with all its partners to ensure that regulations are adhered to and that customers continue to get good service and best value," it added.
TalkTalk has up to thirty days to pay the Ofcom fine, the entirety of which will be passed onto the HM Treasury.
A daily dose of IT news, reviews, features and insights, straight to your inbox!
A daily dose of IT news, reviews, features and insights, straight to your inbox!
Thank you for signing up to ITPro. You will receive a verification email shortly.
There was a problem. Please refresh the page and try again.