Facebook at Work to let enterprises create own social networks
The app and desktop interface will allow employees to collaborate as if they're using a private social network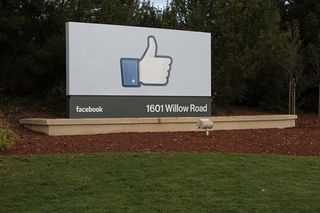 Facebook has launched its business-centric social network offshoot, allowing organisations to introduce a private collaboration platform for employees.
Facebook at Work, known simply as 'Work' allows administrators to integrate the platform with current work tools so employees can use the familiar social network environment via Android or iOS smartphones, in addition to a desktop experience.
Employees can choose to link their Work account with their personal ones so everything can be managed in one place rather than having to switch browsers to stay logged into both.
Lars Rasmussen, the engineering director at Facebook told Techcrunch: "Facebook at Work's strength is that we've spent ten years and incorporated feedback from 1 billion active users. All of that is embedded now in the same product but adapted for different use cases."
Work is aimed at businesses with more than 100 employees, so if you're a small business, you may want to look at alternatives. Document editing isn't available from within the app yet, but users can share files with colleagues and more APIs will be released in future to improve integration with the service.
"The set of features are identical to personal Facebook, but just to get it out sooner we've disabled the Platform so the APIs that third parties work with are not there, but we are keen to turn it back on. Hopefully in the future other enterprise tools will integrate with Facebook at Work," Rasmussen said.
Additionally, Facebook hasn't announced how the app will be priced, or whether it will be free and monetised via advertising like its consumer counterpart.
The service will go head to head with other popular collaboration and social networking platforms designed for businesses including Yammer, Convo, Socialcast and Slack, but Work is currently undergoing testing with some companies, meaning you may have to use an alternative until it comes out of beta.
A daily dose of IT news, reviews, features and insights, straight to your inbox!
A daily dose of IT news, reviews, features and insights, straight to your inbox!
Thank you for signing up to ITPro. You will receive a verification email shortly.
There was a problem. Please refresh the page and try again.