Virgin America will offer Netflix streaming on flights
The entire film and TV catalogue will be available on all internal Airbus A320 services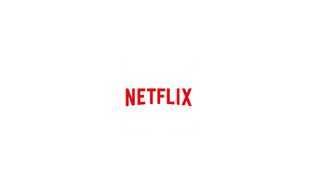 Virgin America has announced the availability of video streaming services from Netflix on its flights, thanks to its tie-up with internet provider ViaSat.
Netflix's entire catalogue will be available to watch using complementary Wi-Fi internet services offered on new Airbus A320 flights - providing passengers are already Netflix subscribers, or are willing to sign up to an account while in the air.
The streaming service will also offer House of Cards seasons one to three for free on the airline's Red touchscreen seatback in-flight entertainment platform on other flights.
"Netflix and Virgin America are both known for their focus on innovation and for shaking up their respective industries so we're thrilled to team up to bring the best in technology and entertainment to the skies," said Abby Lunardini, Virgin America vice president of brand marketing and communications.
"These latest generation investments in our Wi-Fi and entertainment platforms allow us to provide the largest breadth of streamed content ever available at 35,000 feet along with entire seasons of some Netflix favorites via the Red platform."
Netflix said the revelation demonstrates the growing popularity of streaming video services, wherever you are.
The company explained that the wide availability of WiFi is enabling such trends and the installation of ViaSat Wi-Fi services on Virgin America's aircraft means content can be streamed eight to 10 times faster than on any other onboard Wi-Fi system.
"As Wi-Fi becomes more ubiquitous, it's going to be increasingly possible for members to enjoy Netflix wherever they want," said Bill Holmes, Netflix's global head of business development. "We're delighted to partner with Virgin America to extend the joy of Netflix to our members at 35,000 feet."
A daily dose of IT news, reviews, features and insights, straight to your inbox!
A daily dose of IT news, reviews, features and insights, straight to your inbox!
Thank you for signing up to ITPro. You will receive a verification email shortly.
There was a problem. Please refresh the page and try again.