Ubuntu 15.04 updates mobile, cloud and IoT
The Vivid Vervet version of Ubuntu, 15.04, is now available for free download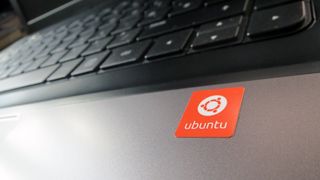 The latest version of open source operating system Ubuntu is now available for download, with v.15.04 featuring updates for mobile, cloud and a new Internet of Things (IoT) core dubbed Snappy.
The update to the OS - also dubbed Vivid Vervet after the East African monkey, as part of Ubuntu's animal based naming convention - was released today and is available for download now.
One key new feature is the "Snappy" Ubuntu Core, which is available for the first time.
It's the smallest version of the OS, and the most secure, according to development group Canonical. It's designed for use on IoT and other connected devices, including drones, robots and home hubs, as well as for cloud infrastructure such as network switches and mobile base stations.
"This is an amazing platform for the new generation of cloud and device developers" said Dustin Kirkland, product manager for Ubuntu Core. "The combination of an open platform with an app store that works across a very wide range of devices, from tiny embedded boards to high end switches and routers, has stimulated a rush of creativity in the maker and entrepreneur communities."
Snappy supports 64-bit Intel chips as well as those made by ARM.
Ubuntu 15.04 desktop and phone updates
Ubuntu 15.04 is also the core for the first Ubuntu phones - the BQ Aquaris E4.5, which is already shipping, and the Meizu MX4.
The former will receive updates over the air in the next few weeks.
For desktop users, Ubuntu 15.04 has reinvented its Developer Tools Centre as Ubuntu Make, making it easier to build mobile and web apps. It also includes LibreOffice 4.4, which features improved tracking to Writer, support for digitally signed PDF exports and support for connecting to Sharepoint and OneDrive.
Ubuntu 15.04 cloud updates
Alongside the Snappy release, Ubuntu 15.04 has other new features for businesses and the cloud.
First, there's the new container-based hypervisor, LXD, which Canonical said "provides the full experience of virtual machines, the security of a hypervisor, and bare-metal performance and density."
Canonical founder Mark Shuttleworth added: "LXD eliminates the very high virtualisation penalty of traditional hypervisors, making Linux-on-Linux workloads much faster and much more dense."
"Containers are the new frontier in virtualisation and cloud," he added.
Canonical is also claiming Ubuntu is the first OpenStack distribution to make the newest "Kilo" release available to users.
"In Kilo, Neutron is updated to include Distributed Virtual Routing (DVR) to enable Neutron to scale more efficiently, and a preview of 'DNS as a service' from the new Designate' component," Canonical said.
"Cloud federation also takes a big step forward in Kilo with Ubuntu OpenStack now able to share identity across cloud regions," the developer added.
"This enables enterprises with multiple OpenStack implementations to manage identity much more efficiently, and simplifies the path to hybrid cloud computing with OpenStack on-premise and public OpenStack clouds."
A daily dose of IT news, reviews, features and insights, straight to your inbox!
A daily dose of IT news, reviews, features and insights, straight to your inbox!
Thank you for signing up to ITPro. You will receive a verification email shortly.
There was a problem. Please refresh the page and try again.