Microsoft: Windows 7 can't keep up with security needs
Microsoft Germany blasts its own operating system for being 'outdated'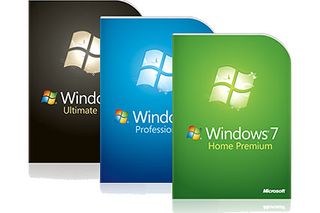 Despite being three years away from the end of its lifecycle, Windows 7 is no longer fit for business use, according to Microsoft Germany.
The company's German division yesterday said Windows 7, which will receive regular security updates until 2020, lacks the security needed to deal with modern threats.
Basic support for Windows 7 ended two years ago, and since then the operating system has suffered from higher operating costs and downtime due to malware attacks, and a general lack of support for newer hardware peripherals, according to the blog post.
"Even today, (Windows 7) fails to meet the needs of modern technology and the high standards of security required by IT departments.," said Markus Nitschke, head of Windows at Microsoft Deutschland, quoted in the post (translated by IT Pro).
Support for the Windows 7 platform is due to end in January 2020, at which point customers still using the OS will no longer receive security updates or technical support from Microsoft. But Monday's blog post argues that companies not planning a transition away from Windows 7 within three years face "enormous dangers".
"As we saw with Windows XP, companies should start making the switch early to avoid risks and costs later on," Nitschke added.
While Microsoft counts 400 million devices running Windows 10, its newest operating system, as of December 2016, Windows 7's user base was still double that of Windows 10, with 7 running on 48.34% of desktop and laptop devices and 10 running on 24.36%, according to NetMarketShare.
Yesterday's blog post refers to services such as Cortana and Windows Ink, both new features with Windows 10. The post does not mention the extra layers of security businesses might employ to increase overall protection.
But the fact remains that Windows 7 is now an outdated operating system, and as with any older platforms, users are likely to encounter compatibility issues. The blog post points out that "Windows 10 is the only version of Windows that offers support for the latest chips from Intel, AMD and Qualcomm".
Windows 7, released in 2009, was "developed for the wireless world of the late 2000s", but Microsoft said the platform is built on outdated security architectures and, since basic support ended, it hasn't been upgraded with any new features.
In contrast, users on Windows 10 can take advantage of improved security through Windows Defender Advanced Threat Protection, and Microsoft has boasted that the latest Anniversary Update was able to stamp out exploits before they were specifically patched.
IT Pro has contacted Microsoft to ascertain if the blog post's view is shared by Microsoft's UK division, but had not received a reply at the time of publication.
A daily dose of IT news, reviews, features and insights, straight to your inbox!
A daily dose of IT news, reviews, features and insights, straight to your inbox!
Thank you for signing up to ITPro. You will receive a verification email shortly.
There was a problem. Please refresh the page and try again.