Microsoft will buy out your Box, Dropbox or Google contract
Redmond offers free OneDrive for Business subscriptions to cover remainder of rival contracts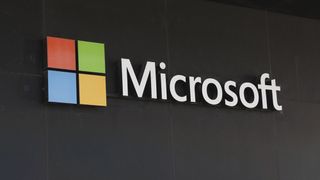 Microsoft yesterday promised to buy businesses out of their contracts with its storage rivals if they choose to switch over to OneDrive.
Between now and 30 June it will offer OneDrive for Business for free to any business already signed up to one of its major rivals, until that contract ends.
There is one proviso that comes with the deal, namely that organisations need to make a 500-user commitment as a minimum, a sign that Microsoft is targeting larger companies with the deal. It's also unavailable to any existing OneDrive or Office 365 customers.
Microsoft has also said that any customers wishing to take up this offer will also have access to its FastTrack customer service, which will support the transition process from a rival provider.
The offer is a sign that Redmond is trying to double down on its strong SaaS user growth, with both OneDrive storage and file sync usage both tripling over 2017, according to the vendor, which added that more than 350,000 organisations now use its services, including Accenture, DBS Bank, Rackspace and Lowe's.
Dropbox, one of those targeted by the deal, reportedly filed confidentially for an IPO last month, and will be hoping to build on its 200,000 business users, having already signed up 500 million individual customers.
Box remains one of Microsoft's lesser rivals with just 80,000 business users, according to its most recent earnings report.
The move also follows a slew of new OneDrive service announcements in September, including secure file-sharing to those without Microsoft accounts, on-demand file access that avoids using up local disk space, 'multi-geo capabilities' to support data residency in multinational organisations, and 'Files Restore', a self-service recovery suite to help users recover from a cyber attack.
Microsoft saw its Azure cloud revenue jump 98% year-on-year in its latest quarterly results, while its productivity division grew by 25%.
Image: Shutterstock
A daily dose of IT news, reviews, features and insights, straight to your inbox!
A daily dose of IT news, reviews, features and insights, straight to your inbox!
Thank you for signing up to ITPro. You will receive a verification email shortly.
There was a problem. Please refresh the page and try again.