How to choose the right remote support software
The key things all buyers should consider if they're in the market for new support tools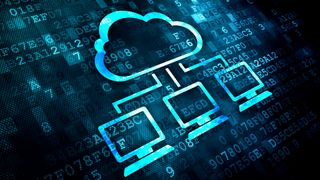 (Image credit: Shutterstock)
Anyone who's worked with an IT support team will know that diagnosing and resolving user issues is a never-ending endeavour.
Unfortunately, manpower is limited and, unless you're a very small office, it's simply not practical to have staff making personal visits to everyone's desktop. The problem only gets worse when you're supporting staff who are based in branch or remote offices or, increasingly, at home.
Unfortunately, telephone support is no substitute. It's frustrating and time-consuming for all parties as the poor non-technical user tries to explain their problem, and the support agent tries to guide them through the steps needed to diagnose and fix it.
The answer is remote support software, which allows technicians to connect to recalcitrant systems, see for themselves precisely what the problems are and fix them without leaving their desk. And the growing number of cloud-hosted solutions makes it easy to extend support beyond the local network, and out to remote offices and workers.
Play it safe
The big concern with remote support is security. If support agents are able to remotely access users' desktops, then so, in theory, could an intruder. To ensure this doesn't happen, the best products will support multiple authentication methods, including unique access codes, password protection and support for Active Directory. All communications between host and guest should also be secured with AES 256-bit encryption, to protect sensitive data from snoopers.
Users must be wary of unsolicited connection requests
End users also need to play their part. Many remote access products allow the user to refuse an unexpected remote connection, or one where they can't verify the identity of the person requesting it.
For this reason, we'd advise against free remote access software such as Chrome Remote Desktop or Windows 10's built-in Quick Assist feature. These are fine for helping family members in times of trouble, but they have much more limited security and management features. Indeed, all such potential back doors should be blocked on your network.
Unattended access
All remote support products require an agent to be loaded on the client system, to receive connection requests from your support staff. This doesn't have to be permanently resident, however: in an "on-demand" remote support model, the user downloads a lightweight, temporary agent to give the technician access, which is then removed once the session has ended. This ensures there's no possibility of an intruder gaining illicit access.
One catch with this approach is that sometimes a technician will need to reboot the remote system which results in the support software being unloaded, so they need the user to re-authorise the connection once the system has restarted. A number of products work around this by temporarily installing the agent as a service which automatically restarts with Windows.
The other problem with on-demand support is that the user needs to be present, so you can't use it for unattended maintenance: for this you need a permanently loaded agent. The majority of products offer separate on-demand and unattended agents, and the latter can normally be pushed directly to the client from the technician's console.
If you're going down this route, make sure that the permanent agent offers strong password protection and check that the unattended agent can only be installed when a user is present to verify the requester's authenticity, to minimise the potential for abuse.
Cloud or on-premises?
For a small business with workers dotted about the country, cloud-hosted remote support is the perfect choice. You don't need to set up a central management server, and technicians can open remote sessions from anywhere on the internet.
This is often handled using a code system, where support agents get a unique code from the web portal, which a remote user must then enter to authorise the connection.
On-premises software is great for hands-on IT support
For larger businesses seeking total control over remote support, an on-premises software solution will be a better choice. Here you install the management software on your local network, and direct all operations from there.
Netop is a hybrid solution that offers both cloud and on-premises access
The downside of on-premises support is that it may be more complicated to support remote workers. Hybrid support platforms let you combine local management with a cloud service that links multiple sites together but check whether this capability is included as standard, as some products only offer it as a chargeable option.
Support tools
All remote support tools provide basic remote desktop access, but there's also a range of secondary tools that can be very helpful, such as chat services and drag-and-drop file copies between technician and user. Some products also offer a Registry editor, and the ability to capture a video of your session for later review.
One feature that's worth looking out for is a hardware and software inventory service, which allows technicians to see what's loaded on the user's PC prior to starting a support session. This can also be a good starting point for a more general audit of your network.
Features may vary on different operating systems: read the small print
Consider platform support, too. Some products are only built for Windows, but many others also provide support for Mac and Linux clients. Just be aware that they may not work identically on all platforms: for example, on macOS High Sierra, you may find you need to manually install unattended access packages, while some clients may also need to be manually configured to connect to the provider's cloud service.
When it comes to iOS, remote access isn't possible, owing to Apple's security model. But many products include free iOS and Android apps that let you control remote systems from a smartphone or tablet.
Support solutions have the potential to speed up problem resolution and help your IT department do more with less so it's important to pick the right one.
Get the ITPro. daily newsletter
Receive our latest news, industry updates, featured resources and more. Sign up today to receive our FREE report on AI cyber crime & security - newly updated for 2023.
Dave is an IT consultant and freelance journalist specialising in hands-on reviews of computer networking products covering all market sectors from small businesses to enterprises. Founder of Binary Testing Ltd – the UK's premier independent network testing laboratory - Dave has over 45 years of experience in the IT industry.
Dave has produced many thousands of in-depth business networking product reviews from his lab which have been reproduced globally. Writing for ITPro and its sister title, PC Pro, he covers all areas of business IT infrastructure, including servers, storage, network security, data protection, cloud, infrastructure and services.