British universities targeted by ransomware
Nearly 60% of higher education institutions have suffered an attack in the past year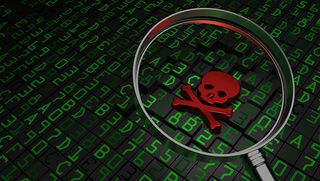 Cyber criminals using ransomware have zeroed in on British universities, with 63% admitting to suffering an attack.
Security firm SentinelOne sent out a Freedom of Information (FOI) request to universities across the country. Of those who responded, 56% said they had been subject to a ransomware attack in the past year, with one institution revealing it had suffered 21 separate incidents over the course of the past 12 months.
Fifty-eight of the 71 universities contacted by SentinelOne responded to the company's request, with the remaining 13 saying they were unable to answer as doing so could harm their commercial interests. Of those who did respond, all but two Oxford and Kings College London had no anti-virus protection in place. That did not prevent the remaining 56 from becoming infected, however.
The amount of money attackers attempted to extort from their targets varied wildly, from 77 up to 2,299. None of the universities admitted to paying the ransom, however.
Jeremiah Grossman, chief of security strategy at SentinelOne, said: "Bournmouth University found [itself] to be the most targeted institution, with a deeply concerning 21 attacks in the last year. The fact that 65% of those universities suffering an attack were the victim of repeated attacks, where no ransom was [allegedy] paid, may prompt us to question the motives of the adversary as more than purely financial."
However, Gianlua Stinghini, lecturer and assistant professor at University College London's department of computer science and security crime science, disagreed stating: "These findings shine a light on the growing ransomware threat and the fact that Universities are seen as potentially lucrative targets.
"From the evidence provided in this study, it appears that cyber criminals ask for more money in attacks against universities than they do when they target the general public. It could ... be that they're motivated by instances of other institutions reportedly paying out the ransom demands."
The report also revealed that only one university Brunel said it had contacted the police in relaiton to the matter. This has prompted calls for victims of ransomware, whether individuals or organisations, to take the issue as seriously as a "real world" incident.
"Ransomware is a crime and victims should report it to the relevant authorities," David Kennerly, director of threat research at security firm Webroot, said.
"It is also not guaranteed that the attacker will restore the affected files, while paying the ransom only highlights the poor security posture of the affected organisation and encourages further attacks," he added.
A daily dose of IT news, reviews, features and insights, straight to your inbox!
Jane McCallion is ITPro's Deputy Editor, primarily covering security, storage and networking for ITPro, CloudPro and ChannelPro.
Jane joined ITPro and CloudPro in July 2012, having previously written freelance for a number of business and finance magazines. She has also covered current affairs, including the student, public sector workers and TUC protests and strikes in central London while studying a Masters in Journalism at Goldsmiths, University of London.
Prior to becoming a journalist, Jane studied Applied Languages at the University of Portsmouth.
A daily dose of IT news, reviews, features and insights, straight to your inbox!
Thank you for signing up to ITPro. You will receive a verification email shortly.
There was a problem. Please refresh the page and try again.