GitHub faces lawsuit for role in Capital One leak
Class action complaint accuses the platform of failing to detect and remove hacked data for three months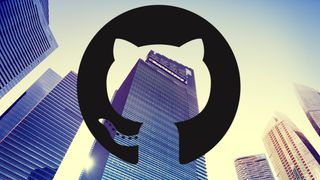 (Image credit: Shutterstock)
Development platform GitHub is being sued for allegedly failing to prevent 100 million people's personal information from being disseminated online following the Capital One data breach.
The class action complaint, filed in California, has accused theMicrosoftsubsidiary of negligence after a dump of hacked personal data, including bank account numbers and social security numbers, was hosted on its platform for three months. It's alleged that GitHub didn't remove this "obviously hacked" data in a timely way, nor alert victims their information was posted online.
The Capital One hack, in which the details for approximately 106 million customers were stolen, was disclosed in late July, although the incident itself took place in April. The stolen information, approximately 50GB worth of data, was posted onto GitHub on 21 April, according to the filings, and remained on the platform until mid-July.
GitHub's alleged failings also extend to the enforcement of its own terms-of-service, as it did not revoke the hacker's access to the site, let alone suspend their user account, the claim states.
"GitHub knew or should have known that obviously hacked data had been posted toGitHub.com," the lawsuit claims. "Indeed, GitHub actively encourages (at least) friendly hacking as evidenced by, inter alia, GitHub.com's "Awesome Hacking" page.
"GitHub had an obligation, under California law, to keep off (or to remove from) its site Social Security numbers and other Personal Information."
The claimants' arguments also centre on comparisons with the way similar tech platforms, like Facebook and YouTube, approach content moderation. These sites often dedicate resources and staff to monitoring and removing offensive and illegal content, or content which breaches their term-of-service.
Because social security numbers are readily identifiable, generally following a nine-digit sequence, GitHub should have, but chose not to, dedicate time and resource into scanning its platform for such information, it has been argued.
Following the beach disclosure, further research by Israeli firm CyberInt revealed a host of other large organisations could have been struck by the same hacker. These businesses include Vodafone and Ford.
"GitHub promptly investigates content, once it's reported to us, and removes anything that violates our Terms of Service," a spokesperson toldIT Pro.
"The file posted on GitHub in this incident did not contain any Social Security numbers, bank account information, or any other reportedly stolen personal information.
"We received a request from Capital One to remove content containing information about the methods used to steal the data, which we took down promptly after receiving their request."
A daily dose of IT news, reviews, features and insights, straight to your inbox!
Keumars Afifi-Sabet is the Features Editor for ITPro, CloudPro and ChannelPro. He oversees the commissioning and publication of in-depth and long-form features across all three sites, including opinion articles and case studies. He also occasionally contributes his thoughts to the IT Pro Podcast, and writes content for the Business Briefing. Keumars joined IT Pro as a staff writer in April 2018. He specialises in the public sector but writes across a breadth of core topics including cyber security and cloud computing.
A daily dose of IT news, reviews, features and insights, straight to your inbox!
Thank you for signing up to ITPro. You will receive a verification email shortly.
There was a problem. Please refresh the page and try again.