Can more women in IT bridge skills gap?
A national skills shortage in cyber security could be addressed by employing more women, says QA's Bill Walker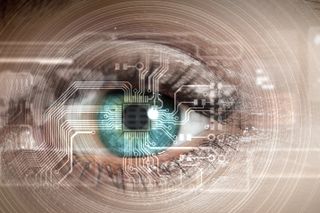 Skills shortages are a big issue in IT.
Think about cyber security, for instance. It's a very hot area right now and a source of real concern. In February 2013, a National Audit Office (NAO) report warned that a lack of skilled workers was hampering the UK's fight against cyber crime. It also estimated that cyber crime was costing the UK public anything from £18bn to £27bn annually.
According to the report, the number of IT and cyber security professionals in the UK has not increased in line with the growth of the internet and the skills gap will take years to close. These are the type of circumstances that represent a good opportunity for channel businesses prepared to invest in skilling up workers to provide cyber security services.
But where are those workers going to come from?
It's clear the skills gap can't just be filled from the existing ranks of men in the IT sector because there aren't enough going through the necessary training to match the demand.
According to research we recently conducted at QA, the number of men taking cyber security training courses more than doubled between 2011 and 2012, however, Britain is still falling short of the number of people needed to plug the skills gap identified by the NAO.
Some work needs to be done to make IT and cyber security roles more appealing to young people, such as educating them at an early stage about the career paths open to them. But this is not a quick-fix; it is a long term plan which will take years to address a problem which requires immediate action.
So what short term solutions are there? Well, if you were to take a look around your own organisation and identify how many women are in IT roles, would you be shocked at your findings?
According to a report by the Women's Business Council, as many as 2.4m women in the UK are not in work who want to be, and 1.3m want to increase their hours.
But at present, cyber security is one of the least likely segments in the UK's £81bn IT and telecoms sector to employ women. Worse still, it appears to be becoming less attractive as time passes.
In 2012, according to QA, a mere six percent of the 2,500 people it trained in cyber security were women. It's also well below the average of 18 percent of women in the IT and telecoms industry workforce.
No doubt a certain amount of gender stereotyping probably deters women from considering cyber security as a career option. It may also be that too much of the focus in teaching is on areas such as office IT instead of more deeply technical skills.
Channel companies usually have a good eye for an opportunity and cyber security is an area that looks set to provide those who are prepared for it with significant business. Given the government's recent classification of cyber-attacks as being on the same level as terrorism, organisations are going to be increasingly concerned about cyber security and cyber crime.
While a shortage of cyber security professionals could be a boon for those companies in the fortunate position of having some of these rare workers on their books, it creates all kinds of difficulties in the market. In the short-term, businesses without cyber security staff may well be willing to pay over the odds to hire a third party to do the work for them but there are likely to be a good number that will seek to poach those workers instead.
We could see the formation of a market where companies go around and around in ever-decreasing circles chasing cyber security professionals.
A more far-sighted approach (that could also help deliver results in the reasonably short-term) would be to encourage more women to go into cyber security as a profession. Channel partners don't need to sit around waiting for Government to do this or for the education system to produce people with the relevant computer science skills at some point in the future.
The opportunity exists for those that are prepared to take it, to do something imaginative that could reap real benefits for their business.
Bill Walker is commercial and technical director at IT training company, QA.
Stay up to date with the latest Channel industry news and analysis with our twice-weekly newsletter
Stay up to date with the latest Channel industry news and analysis with our twice-weekly newsletter
Thank you for signing up to Channel Pro. You will receive a verification email shortly.
There was a problem. Please refresh the page and try again.