Why cloud migration is a perfect storm for security opportunities
Channel companies offering high availability, business continuity and disaster recovery stand to capitalise on market trends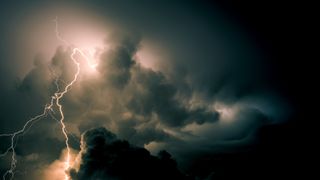 The relocation of IT services, applications and infrastructure to the cloud shows no sign of slowing. Whether you'd rather call it digital transformation or cloud migration, the goals are strikingly similar. These include market agility, improved efficiency, reduced costs, doing more with less or providing a broader and more innovative range of services to customers.
This evolution in how IT services are procured, deployed and consumed marks a pivotal change for business IT, making it an exciting time to be in the channel. These market and consumption transitions have undoubtedly disrupted established partner business models with the go-forward emphasis being strikingly more services-centric versus more established hardware and perpetual software-selling models. Unfamiliarity with this new sales reality, while endeavouring to sustain profitable customer relationships, leads to significant challenges.
However, for those partners with their eyes firmly fixed on the future, and those able to evolve their business models and customer offers, these changes represent a huge, and as-of-now lightly penetrated, opportunity. Business primed to exploit this may significantly improve bottom-line contribution, increase customer wallet share and recast relationships from transactional or price-based to that of 'trusted advisor'.
Although deployment and consumption models are changing, the functional building blocks of the typical IT estate remain recognisable; network and communications, applications and services and, of course, security. It's the lattermost - encompassing perimeter defence, business continuity and data protection - that generates most concern and interest from customers.
Such concerns are entirely rational when such significant decisions are being considered. Customers considering outsourcing most, if not all, of their IT function into the hands of a third party, be that a private cloud managed service provider (MSP) or one of the public hyperscale cloud platforms have concerns regarding the impact from organisational, functional and governance perspectives. But where these concerns exist, there are significant opportunities for solutions providers to address them, and for the channel partners that adopt and take those solutions to market.
Focus on best-in-class
Channel organisations offering best-in-class high availability (HA), business continuity (BC) and disaster recovery (DR) products, whether in on-prem, pure-play or hybrid cloud, or in single or multi-site environments, are most likely to capitalise on these market opportunities. Once upon a time, the old adage in IT was "no-one gets fired for buying IBM". Nowadays, in every facet of IT, there are more numerous, equally acceptable choices available to customers, and no IT manager will be compromised for endeavouring to protect their business's cloud-based IT with established systems proven to represent the highest levels of innovation in order to meet these demands.
Spot the gaps
Some of the best cloud-related opportunities for the channel are in the provision of third-party security solutions that fill critical functional gaps in established SLAs uncovered by cloud migration. As examples, native HA, BC and DR features and functions within the standard cloud offers from the public hyperscale providers, don't consistently address hybrid or multi-cloud environments despite such deployment strategies becoming the norm rather than the exception. Solutions that can bridge hybrid or multi-cloud environments address real, well-founded concerns.
Apply the regular filters
Remember that to benefit from the exceptional incremental opportunities that providing new cloud-based security and business continuity solutions represent, channel businesses should continue to apply established principles with respect to validating with vendors that:
Are, or will be, investing sufficiently in 'air-cover', to ensure sufficient market awareness and recognition and which creates additional end-user 'demand' in the market
Have established and productive relationships with their technology alliance partners across sales, marketing and technical stakeholder groups encompassing certified solutions
Are willing to engage with and develop new partner resale channels and bring exciting programmes to drive incremental growth opportunities
Guy Koster is EMEA sales and business development director with SIOS Technology
Stay up to date with the latest Channel industry news and analysis with our twice-weekly newsletter