TechUK panel slams "woeful" gov response to digital IDs
DCMS' call for action is not a "proper response", says ex-Labour MP Chuck Umunna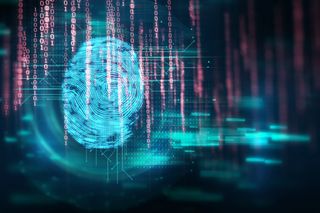 The government isn't taking digital identification seriously, according to a techUK panel, which suggested its recent call for evidence lacked "substance".
The panel, debating the lobby group's recent white paper, was made up of former Labour politician Chuka Umunna, Liberal Democrat Tim Clement-Jones and the CEO of deep tech startup Mvine, Frank Joshi.
In August techUK published a white paper detailing the links between digital identification and the economy. Parts of its call to action included a request that the government put digital identity at the heart of its upcoming Digital Strategy, revise legislation that could impede it and potentially create a specific regulator made up of public and private sector bodies.
The Department for Digital, Culture, Media and Sport (DCMS) responded this week with a 'call for evidence' and the creation of a Digital Identity Strategy Board which techUK suggested was "vague". Joshi went even further, calling it "woeful" and suggested that it was "lacking in any actionable outcome".
"There is no substance to it," he said. "If it was something prepared ten years ago, fantastic, we could all applaud, but ten years on, it is not good enough. We are at the dawn of the next evolution of the internet. Getting identity infrastructure right is so critical.
"What was its response to the question on the DCMS' point of view that the digital sector is worth £400 million a day and it is worth up to 7.7% of the UK economy? Does that response to the consultation with the commercial world answer those questions? The answer is, woefully, it does not."
All three panellist were in agreement that the response was not enough. Clement-Jones, the Lib Dem's digital spokesperson for the House of Lords, said that he "shares the frustration of many" on reading the government's response.
"What we need is a concrete plan - there is nothing even approaching a concrete plan here," he said. "Are we going to have a green paper and then a white paper and then a draft bill and then legislation?"
Umunna was more moderated with his points, suggesting that it was a question of priority for the government. But he also said it wasn't a "proper response", referring to it as a "web post".
"No plan of action, no timeframe, and absolutely no engaging with the issue of the economy. Which is ultimately the root for ministers to be able to react on this," he said. "If you don't have proper political direction, you'll have officials step in with their own agendas and seek to try and act when they don't have the mandate to do so."
A daily dose of IT news, reviews, features and insights, straight to your inbox!
Bobby Hellard is IT Pro's reviews editor and has worked on Cloud Pro and Channel Pro since 2018.
In his time at IT Pro, Bobby has covered stories for all the major technology companies, such as Apple, Microsoft, Amazon and Facebook, and regularly attends industry-leading events such as AWS Re:Invent and Google Cloud Next.
Bobby mainly covers hardware reviews, but you will also recognise him as the face of many of our video reviews of laptops and smartphones.
He has been a journalist for ten years, originally covering sports, before moving into business technology with IT Pro. He has bylines in The Independent, Vice and The Business Briefing.
Contact him at bobby.hellard@futurenet.com or find him on Twitter: @bobbyhellard
A daily dose of IT news, reviews, features and insights, straight to your inbox!
Thank you for signing up to ITPro. You will receive a verification email shortly.
There was a problem. Please refresh the page and try again.