Latest LockBit ransomware strain 'strikingly similar' to BlackMatter
Experts have got their hands on the latest ransomware program from LockBit with "large portions of the code" ripped straight from the scariest strains of yesteryear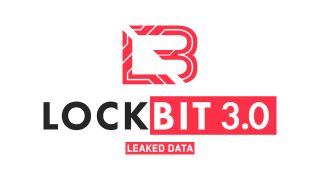 (Image credit: IT Pro)
Security researchers have acquired a sample of the latest ransomware strain from the LockBit group and said the code bears striking resemblance to that of BlackMatter.
LockBit 3.0 was only launched in late June 2022 meaning this is one of the first times the new strain has been available for analysis.
Fabian Wosar, head of ransomware research at Emsisoft, said "large portions of the code are ripped straight from BlackMatter/Darkside. [I] Guess it is clear that LockBit got their dirty hands on another group's code."
The sample in question is the third strain of ransomware from LockBit but is called 'LockBit Black' by the ransomware group. Wosar said the name given to the new strain internally is fitting given the similarities between it and BlackMatter.
The BlackMatter group created the eponymous ransomware program that succeeded the DarkSide hacking group. DarkSide is most famous for attacking Colonial Pipeline last year and ultimately shutting down soon after due to the strong national security response from the US.
Wosar also said that "there was an unconfirmed rumour" that BlackMatter fired its developers after his team at Emsisoft found a flaw that allowed victims to decrypt their files.
Because of this and the similarities in code, he said "it would seem reasonable" that LockBit hired the former BlackMatter developers to work on LockBit 3.0.
LockBit has been in operation since 2019 and has consistently been one of the most prominent ransomware threats in the cyber security landscape since. In May 2022, LockBit 2.0 was responsible for 40% of all ransomware incidents that month, according to NCC Group.
According to the LockBit 3.0 ransom note, the group consider the latest strain as "the world's fastest and most stable ransomware" in existence.
Malware researcher Arda Büyükkaya also analysed the latest sample. As part of his key initial findings, he discovered that the sample uses anti-analysis techniques - not uncommon with modern ransomware - and it will not execute without a password, much like the BlackCat ransomware.
Büyükkaya said he acquired the sample for analysis through an incident response case his team is working on which saw the attackers access the victim's machine via remote desktop protocol (RDP).
Given how recently the strain was launched, additional information about the program remains unclear but researchers typically attempt to reverse engineer samples such as these and provide free decryptors to stop businesses from paying ransoms.
LockBit is a double extortion ransomware group and the model has grown in popularity amongst cyber criminal outfits to ensure successful infections result in a payment.
The industry still advises businesses to never pay ransoms and recover files from backups where possible. Ransomware gangs are increasingly taking to stealing files before locking victims out of their systems as an additional measure to ensure payment is made rather than simply recovering from backups.
Data protection regulations such as GDPR stipulate that businesses that lose large amounts of personal data on individuals face huge fines. Not paying the ransom could result in a bigger loss through regulatory fines than the ransom itself.
LockBit's bug bounty
In addition to releasing a new ransomware strain recently, the LockBit team also announced the launch of its bug bounty program - thought to be the first of its kind offered by a ransomware outfit.
"We invite all security researchers, ethical and unethical hackers on the planet to participate in our bug bounty program," it said on its website. "The amount of remuneration varies from $1,000 to $1 million."
The group specifically said it's looking for XSS vulnerabilities, MySQL injections, and direct shells in websites, but will pay for any bug that could help its goals. The monetary amount will depend on the severity of the bug, it said.
It will also pay exactly $1 million to the person who can provide the full name of the LockBit affiliate manager in a private message on the Tox Chat platform.
Additional bugs that are eligible for a payout are vulnerabilities in the Tox Chat messenger, the TOR browser, or just generally good ideas that could help LockBit improve its software.
Get the ITPro. daily newsletter
Receive our latest news, industry updates, featured resources and more. Sign up today to receive our FREE report on AI cyber crime & security - newly updated for 2023.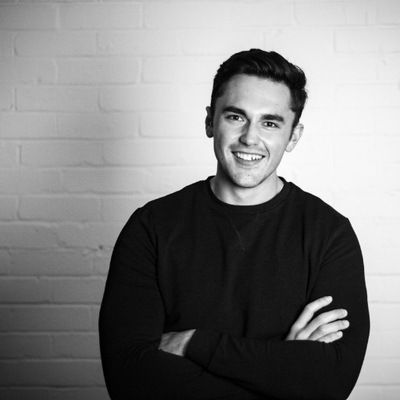 Connor Jones has been at the forefront of global cyber security news coverage for the past few years, breaking developments on major stories such as LockBit's ransomware attack on Royal Mail International, and many others. He has also made sporadic appearances on the ITPro Podcast discussing topics from home desk setups all the way to hacking systems using prosthetic limbs. He has a master's degree in Magazine Journalism from the University of Sheffield, and has previously written for the likes of Red Bull Esports and UNILAD tech during his career that started in 2015.