Google data centre soaks up a third of Oregon city's water supply
The tech giant has been labelled a "water vampire" after its facility increased water consumption every year since opening for the purposes of cooling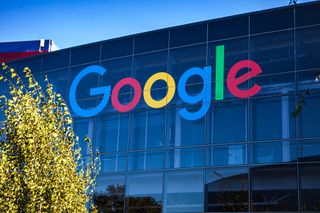 (Image credit: Shutterstock)
A Google-owned data centre in Oregon is facing intense local scrutiny after authorities revealed it uses one-third of the city's water supply to regulate its temperature.
This is according to government records which have been made public following a 13-month-long legal battle with local media outlet Oregon Live and the city of The Dalles, where the data centre operates.
Google has been awarded tax breaks of up to $260 million to operate its data centre in the city, according to the news outlet, and the tech giant has further plans to build two more facilities along the Columbia River.
However in 2021, in The Dalles alone, the tech giant has consumed around 355 million gallons of water, an amount that's far greater than any of its other data centres around the world.
"I don't believe that the best interests of the greater community have been in mind. It's been more of a short-term economic deal... just to get Google in. And then Google's become a water vampire, basically," local resident Dawn Rasmussen, told Oregon Live.
Google's water consumption records for the last ten years were handed over to local media by The Dalles after a long legal battle. The records show that the company's water usage has gone up threefold since 2017 when it was just 124.2 million gallons, though it now accounts for 29% of the city's total water consumption.
The Dalles sits along the Columbia River, though the area itself is in a meteorologically dry region with very minimal annual rainfall. Worse, the city is in a multi-year drought cycle that has caused trouble for its local farmers and fishers.
Google's data centres can be cooled with both water and electricity. The company says it's designing its facilities to try and balance the climate impacts of its power consumption.
In The Dalles, Google struck a deal to capitalise on unused water rights to create additional capacity with the aim of having enough water for residents, the data centre and the other water systems in the area.
Stay up to date with the latest news and analysis from the world of cloud computing with our twice-weekly newsletter
Bobby Hellard is ITPro's Reviews Editor and has worked on CloudPro and ChannelPro since 2018. In his time at ITPro, Bobby has covered stories for all the major technology companies, such as Apple, Microsoft, Amazon and Facebook, and regularly attends industry-leading events such as AWS Re:Invent and Google Cloud Next.
Bobby mainly covers hardware reviews, but you will also recognise him as the face of many of our video reviews of laptops and smartphones.