RaaS: the rise of automated reporting
Xtravirt CEO Gavin Joliffe looks at the market trends paving the way for Reporting-as-a Service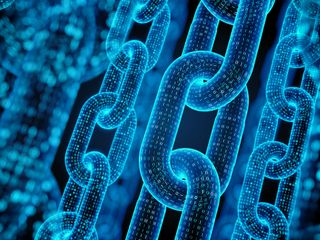 (Image credit: Shutterstock)
Let's start with how the market created a space for Reporting-as-a Service (RaaS), as rapidly converging IT drives new levels of agile technical solutions. With this, comes challenges to traditionally siloed IT roles and disciplines.
As organisations find themselves adapting existing 'people and process' models to take full advantage of technology, so IT has less resource to support the diverse education and skill enablement this requires. IT teams are therefore increasingly dependent on external experience to bridge gaps. Enter RaaS – an automated, on-demand way to deliver these skills and intelligence, creating a faster pathway for IT to overcome these challenges.
Why RaaS?
The increased requirement to automate and commoditise key infrastructure reporting has catalysed the drive towards RaaS.
Reporting is currently very disconnected, ranging from free scripted systems and point monitoring tools through to time consuming manual methods. RaaS brings more clarity and cohesion, enabling fully automated analytics and reporting. This is underpinned by organisations progressively adopting elements of ITaaS. Analytics, by definition, is a specialist, and traditionally time-consuming, discipline. Big data has allowed organisations to make informed decisions, quicker, easier, without the traditional barriers of finding, collecting, and analysing disparate data. This, in turn, enables IT to be more strategic, focusing on how best to harness the technologies and services offered in the market, reducing the resources committed to high effort, manual and error-prone tasks.
The role of IT team
With RaaS, IT ops teams can contextualise data, providing that critical, trusted view, as they move towards more of a business enablement and facilitation role. We're already seeing this new paradigm through IaaS (Infrastructure-as-a-Service) and cloud; the opportunity to support a more strategic, effective way for organisations is self-evident here.
What's the catalyst?
In our experience, customer drivers to RaaS include lack of standards and consistency causing unplanned performance and stability issues together with stifling plans for change and innovation. Elsewhere, we've seen businesses unable to guarantee SLAs due to hidden issues or held back from supporting business cases due to an inability to gather accurate data effectively. We tend to work with early adopters, who recognise the benefits of RaaS; a simpler, more affordable way to keep their finger on the pulse and reduce information overload, through to improving proactive management and responsiveness.
Being RaaS ready
So, how does a business decide to utilise RaaS? Any organisation that recognises the opportunity to minimise the risk of unplanned issues or can potentially reduce the resource committed to managing virtual data centres stand to benefit. From reactive fire-fighting to operations issues or those planning without accurate information, RaaS has a place in their business.
For the channel, this is about a mind-set that recognises solving IT issues goes beyond a technology product. By developing better, more trusted relationships with customers, the channel can enhance the way customers manage their infrastructures through improved, intelligent services.
SONAR [Xtravirt's own RaaS solution] is borne out of our "in the trenches" experiences. An organisation can be up and running in less than five minutes - no infrastructure, backups, third party licensing, education or maintenance required. From a channel perspective, it's about enabling the customer to achieve the fastest ROI possible, via both immediate insight and foresight.
Looking ahead
The adoption of RaaS reflects the industry shift towards accountability and transparency. The complexity of technology, and the increase in the specialist skills required to manage these environments effectively is driving a need to better and more simply understand how to best operate them. It's our view that over the next five years organisations will struggle to get the best from technology. This will lead to organisations leaning further to cloud services, and the market will respond with a greater degree of automation and self-service tools such as SONAR enabling IT investments to be better leveraged.
Gavin Joliffe is CEO of Xtravirt. The company launched the industry's first Reporting-as-a-Service (RaaS) solution, SONAR, earlier this year.
Stay up to date with the latest Channel industry news and analysis with our twice-weekly newsletter
Stay up to date with the latest Channel industry news and analysis with our twice-weekly newsletter
Thank you for signing up to Channel Pro. You will receive a verification email shortly.
There was a problem. Please refresh the page and try again.