Can Slack hold its own in the age of AI-charged collaboration?
Slack is in the midst of an exciting period of innovation with the roll-out of AI features, but Microsoft and Google loom large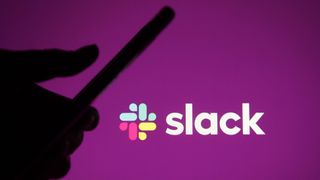 (Image credit: Getty Images)
Slack has made no secret of its AI-centric approach in recent weeks, unveiling a slew of features aimed at supercharging productivity. The launch of 'Slack AI', which came ahead of Dreamforce 2023, included the roll-out of 'channel recap' summarization, automated transcription, and a supercharged search function.
Slack's package is bold, and developers talked up its AI chops during Dreamforce frequently. Fundamentally, the firm wants users to fully embrace automation and alleviate the strains of distributed workforce collaboration in the hybrid work era. As with the likes of Microsoft Teams, or Google Workspace, the shift to AI integrations is a natural evolution for Slack. While shiny generative AI features may generate buzz among users, however, there's actually not much separating it from competitors in the space right now.
SLACK REVIEW
Slack is an easy and comprehensive free business communications platform but there's little incentive to pay for it.
Google, Microsoft, Slack et al have framed generative AI as a game-changing technology that will transform how we work and augment creativity. But recent launches show there's little between these collaboration services, with all three rolling out more or less carbon copy features.
AI-powered call transcription capabilities, meeting summaries, and automated workflow assistants are all prevailing features on Workspace, Office 365, and Slack. Admittedly, there are some differences, but they're minor at best.
What actually sets Slack apart?
Not much separates Teams and Meet in terms of AI features following recent announcements. Both platforms now support AI-generated meeting summaries, "action point" highlights, and call recaps.
Meet's real-time video snippets feature is unique. But integrating Duet AI in Workspace and Microsoft's Copilot across 365 products places both platforms in a head-on battle. It's worth noting if any of the trio failed to provide said features, they'd limit appeal. In this regard, Slack is boxing clever and it's a commendable move.
But if it's ever going to loosen Microsoft's grip on this marketplace and its 280 million-strong user base, it needs to better champion what sets it apart from competitors in the space. Luckily, the generative AI wave has offered ample opportunity for this. Its developers clearly see it as the go-to platform for business users, and it sees a democratized form of generative AI as the tool it'll wield to this end.
Can Slack better differentiate itself?
What Slack undoubtedly gets right is its ability to nestle between the two major players in the space. Integration is Slack's secret weapon in this instance. While Workspace and 365 are walled gardens, so to speak, Slack users are able to integrate both 365 and Workspace apps within the platform itself.
READ MORE
Something as simple as aligning your calendar with the app to keep you in-the-loop with meetings goes a long way to improving productivity. 365 users can integrate OneDrive and SharePoint within Slack while Workspace users can do the same with Google Drive.
Integrations are a key selling point. Businesses are oversaturated with different apps and services, and Slack can offer users a best-of-both-worlds setup – occupying the middle ground. This is a major differentiator and one it's keen to shout about while Google and Microsoft continue to duke it out.
Where Slack does lack, however, is the volume of third-party integrations it offers. Google Workspace, for example, offers up to 5,000 third-party apps compared to the 1,500 or so which Slack provides.
How Slack is using feedback to shape its future
Slack's focus on boosting productivity isn't unique, with both Google and Microsoft pushing this angle. But Slack's approach to user research offers an interesting insight into how it's drawing on feedback to drive improvements both in terms of features and the general direction of travel.
In conversation with ITPro at Dreamforce, Christina Janzer, SVP for research and analytics at Slack said that much of the changes implemented, including new AI features and UI updates have been directly influenced by the firm's canvassing on what makes teams productive.
RELATED RESOURCE
Evaluate what collaborative tech your business needs to move forward
Slack is "always paying attention to what's top of mind for executives and employees", Janzer said. "What we understand from executives is that productivity is the number one concern, 71% say that's their top concern."
Slack's automated tools for its Workflow Builder get right to the heart of this conundrum for businesses, the company believes, letting users automate custom workflows and offering connectors from partner organizations like Asana, Google, or Atlassian. Again, Slack is keeping users in one place without the need to jump between different apps.
Is AI the future of everything?
AI is supposed to be a labor saving device, but what happens if it replaces human labor all together? Putting our faith, fortune, and future in generative AI – treating it as some kind of faceless electronic oracle or savior – is a mistake.
Slack has traditionally been hard on the eye for users forced to contend with a cacophony of channels, chats, and everything in between. But that's also what gives Slack its charming character. UI changes in recent months have sought to address this, and there has been a marked improvement – even if some users weren't happy.
Looking ahead, it's obvious Slack views itself as a platform that can fully encompass everything businesses need in a modern workplace – a sort of collaborative one-stop-shop.
AI-powered collaboration and productivity tools, workflow management capabilities, and middle-ground positioning within the marketplace makes it a top contender for any business looking to supercharge productivity and communications. Eventually, all roads may lead back to Slack.
Stay up to date with the latest news and analysis from the world of cloud computing with our twice-weekly newsletter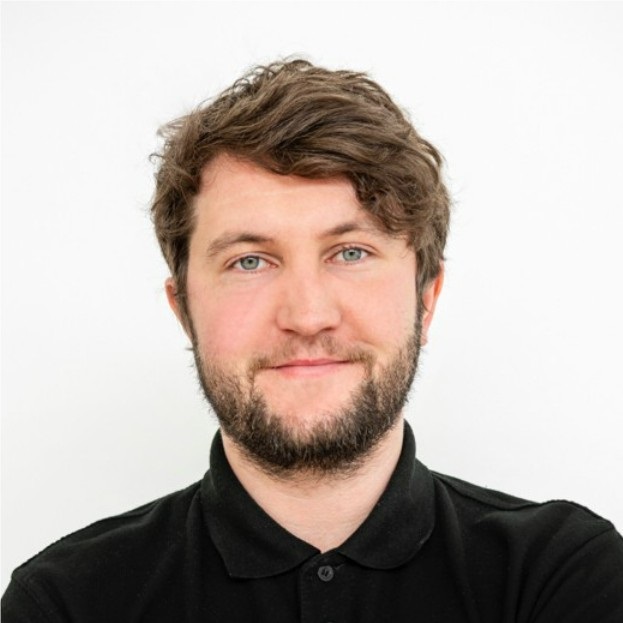 Ross Kelly is ITPro's News & Analysis Editor, responsible for leading the brand's news output and in-depth reporting on the latest stories from across the business technology landscape. Ross was previously a Staff Writer, during which time he developed a keen interest in cyber security, business leadership, and emerging technologies.
He graduated from Edinburgh Napier University in 2016 with a BA (Hons) in Journalism, and joined ITPro in 2022 after four years working in technology conference research.
For news pitches, you can contact Ross at ross.kelly@futurenet.com, or on Twitter and LinkedIn.