Israel's tech start-ups "thriving" despite unrest
How are Israel's tech start-ups faring in the face of the ongoing conflict? Rosie Clarke investigates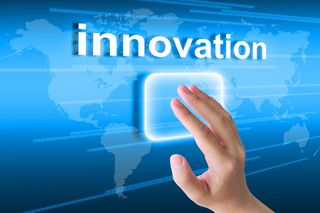 ANALYSIS: The Gaza crisis is having little impact on the output of the Israeli tech start-up community.
In spite of the country's reputation as a world-leading start-up ecosystem, strict conscription laws have pulled many Israeli businesses directly into the conflict.
But in a conversation with IT Pro, the minister of the economic and trade mission at the embassy of Israel in London, Nathan Tsror, insisted it has been "business as usual" for many of the country's start-ups during the hostilities.
"The Israeli economy is remarkably robust. This was the case during the recent economic downturn, it was the case during previous conflicts and it has once again been demonstrated during Operation Protective Edge," he said.
"Despite the fact that over 70 per cent of the country has been exposed to increased volumes of rocket attacks, the robust Israeli economy continues to operate as normal with very little impact from the conflict."
Start-up M&A deals in Israel have become increasingly more impressive. Waze, a navigation app, was sold to Google for an estimated $1.1 billion in June 2013 while the cyber security newcomer Cyvera was acquired by Palo Alto Networks in March 2014 for $200 million.
Israeli innovation
Investment in Israeli technology is on the upswing and the rate of early-stage start-up growth has remained stable because of the flexibility of Israel's IT ecosystem, according to experts.
Mira Marcus, a spokeswoman from the start-up city's Tel Aviv Municipality, explained: "One of the reasons why Israel in general and Tel Aviv in particular is so innovative is because of survival and resilience. And we see that now as well.
"We had a few exits [sell-offs] that were very big during the recent operation so we see that the business side is still thriving."
At present, there are around 700 early stage businesses in Tel Aviv alone, she said, that specialise in the production of a wide range of technologies.
"While clean tech is very big in the rest of Israel, the strength here is really internet and mobile as we're doing very cutting edge things in that field," she said.
The city is currently preparing for its annual DLD festival, which will showcase the latest start-up technologies.
"We're having about 2,500 people fly in from around the world. We're having a start-up competition worldwide to find the best start-ups. We're also exhibiting different technologies being developed in Tel Aviv including a fashion show of wearable technology and a huge robot that's going to be imitating people's movement's while walking down the street," Marcus continued.
These glamorous planned events juxtapose the border conflict happening beyond the city, as Tel Aviv is located just 53 miles from the Gaza strip. But not all tech companies in Israel have moved through the conflict unscathed.
Continues over the page...
A daily dose of IT news, reviews, features and insights, straight to your inbox!
A daily dose of IT news, reviews, features and insights, straight to your inbox!
Thank you for signing up to ITPro. You will receive a verification email shortly.
There was a problem. Please refresh the page and try again.