HoloLens, Star Trek 3 and light particles: Best of the Web
IT Pro rounds up the best content from around the web this week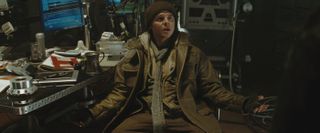 Microsoft's Windows 10 launch saw the announcement of various goodies this week, not limited to the VR HoloLens headset and Xbox streaming, but that didn't mean that others weren't also making their own announcements.
Here's our roundup of the best of the rest from around the web this week.
Science
- Scientists have slowed down the speed of light by sending light particles through a special mask, changing their shape and thus decreasing their speed slightly.
- Medical micromissiles have been tested on living mice, with tiny machines sent through the animal and into its stomach lining. This is a step forwards in the treatment of many medical conditions, and the first time it has been successful with a living animal.
Film
- Alan Turing biopic The Imitation Game has made a lot of cash to go along with its multiple award nominations, cracking $100 million worldwide this week.
- Three new actors Alexandra Shipp, Sophie Turner and Tye Sheridan have been added to upcoming sequel X-Men: Apocalypse, playing younger versions of Storm, Jean Grey and Cyclops, respectively.
- Simon Pegg will co-write Star Trek 3 alongside Doug Jung, following the departure of Roberto Orci from the director's chair (replaced by Justin Lin).
- Amazon will now buy and produce films to be release both online and in cinemas, aiming to release movies online a few weeks after they have hit cinemas.
TV & Streaming
- Sony's big headache of recent times, The Interview, will begin streaming on Netflix this weekend at no additional fee for existing US and Canadian subscribers.
- UK business secretary Vince Cable this week called for Netflix to offer UK content to people travelling around Europe as part of a "digital single market."
- Predictably, Netflix is doing quite well for itself at the moment, with its Q4 earnings smashing expectations with $83.4 million net income for the period.
- Sony Playstation's upcoming live-action comic book adaptation series, Powers, will be released on 10 March and available for free to Playstation Plus members.
Gaming
- A group of German researchers have developed an artificially intelligent version of Nintendo's Mario character, who now responds to his virtual surroundings and obeys spoken instructions, learning enough to make independent decisions.
- Virtual reality is coming to Windows 10, with the HoloLens headset announced by Microsoft alongside its new operating system this week.
- Also included in Microsoft's event were plans to introduce Xbox One streaming, allowing gamers to view and control games via any Windows 10 device e.g. Surface tablets.
A daily dose of IT news, reviews, features and insights, straight to your inbox!
Caroline has been writing about technology for more than a decade, switching between consumer smart home news and reviews and in-depth B2B industry coverage. In addition to her work for IT Pro and Cloud Pro, she has contributed to a number of titles including Expert Reviews, TechRadar, The Week and many more. She is currently the smart home editor across Future Publishing's homes titles.
You can get in touch with Caroline via email at caroline.preece@futurenet.com.
A daily dose of IT news, reviews, features and insights, straight to your inbox!
Thank you for signing up to ITPro. You will receive a verification email shortly.
There was a problem. Please refresh the page and try again.