IBM: Companies must avoid social business 'culture shock'
Firms must transform culture to make best use of social business tools, says Big Blue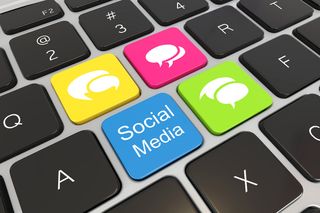 Cultural change is vital if companies are to boost adoption of social-skewed business tools, according to IBM.
Millenials will prove key to adopting more social collaboration tools in organisations, said Big Blue's VP of social business transformation, Ed Brill, but he added that firms must champion social software if they want it to succeed.
Speaking to IT Pro at IBM's ConnectED conference in Orlando, Florida, Brill said: "You have to decide that's it's going to both cultural and technological in terms of adoption.
"You cant just say 'we're going to change the culture', you have to have someone who's the catalyst in the organisation, either top down or bottom up or a mix of both.
"There are some generation aspects, certainly millennials tend to have more of an inclination to want to use tools that are sharing in nature, and understand the idea of projecting their knowledge as opposed to hoarding their knowledge."
Social media-influenced apps like Quip have a strong focus on collaboration, but Brill claimed social business tools have the potential to do a lot more than allow people to share and work on the same documents.
However, he conceded that email - which IBM is addressing with its upcoming collaboration software Verse-and LinkedIn arestill what many people instinctively think of as social business tools, even while companies like Microsoft are trying to develope enterprise alternatives such as Yammer, while on the other sideFacebook for Work is Facebook's attempt to provide social tools for the office.
For now, he said LinkedIn has the upperhand over its enterprise rivals, saying it is still relevant in the realms of networking and recruiting.
"People love to hate LinkedIn, partially because it looks ugly, there's a lot of spam and people go on there to connect to everybody and their brother," he said.
"We're starting to see some community and blogging on that platform, and that's where I see LinkedIn has the most room to grow. To really decide what they're trying to be. No one's going to live in LinkedIn like they do on Facebook or Twitter, and I don't think they should try to target that."
However, he's more sceptical of the long-term viability of Twitter.
"It's become a broadcast medium and not a social platform. They have a chance to redeem themselves... but they haven't been aggressive about it," he said.
Social can be seen by many organisation as an optional extra and, while the benefits are limited for smaller companies, Brill claimed that having a social strategy implemented across a company can cause "serendipitous knowledge accidents" that wouldn't be possible if people were not sharing information.
As advice for companies struggling with adoption, he added: "Determine what business outcomes you're trying to drive, and staff and develop accordingly."
A daily dose of IT news, reviews, features and insights, straight to your inbox!
Caroline has been writing about technology for more than a decade, switching between consumer smart home news and reviews and in-depth B2B industry coverage. In addition to her work for IT Pro and Cloud Pro, she has contributed to a number of titles including Expert Reviews, TechRadar, The Week and many more. She is currently the smart home editor across Future Publishing's homes titles.
You can get in touch with Caroline via email at caroline.preece@futurenet.com.
A daily dose of IT news, reviews, features and insights, straight to your inbox!
Thank you for signing up to ITPro. You will receive a verification email shortly.
There was a problem. Please refresh the page and try again.