Black Friday sales overtake Cyber Monday in 2016
Research reveals Mondays are the hottest day for shopping, whatever the season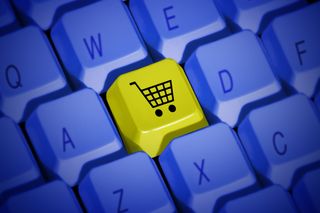 Big data analysis by SOASTA has revealed that Mondays are the top day for shopping throughout November and December, with the exception of Black Friday.
The company analysed 77 billion beacons of data to see how people were using online shops to make purchases in the five weeks between Thanksgiving and the end of December last year. It concluded that an increasing number of people are using their mobiles and smartphones to shop online, rather than using a computer.
"Mondays are consistently the peak traffic days, outside of Thanksgiving weekend," Everts added. "Our theory: this reflects the growing number of people who do some or all of their online shopping at work, away from the prying eyes of family members."
SOASTA also analysed trends from this year's Black Friday and Cyber Monday and found that, although both days showed strong sales for online retailer, Black Friday generated more sales with 21% more traffic to online stores over the weekend.
"In previous years, Cyber Monday experienced equal or greater traffic," Tammy Everts, director of content at SOASTA said. "However, this year, Black Friday traffic exceeded Cyber Monday traffic by 21%. We speculate that as an increasing number of online shoppers are avoiding crowded stores on the holiday weekend, those shoppers are moving online in droves."
Although retailers may feel a little disappointed by sales next week, they can be sure to see a big jump as we head into 2017, SOASTA's study reassured.
"While the retail traffic dips around Christmas and New Year, it recovers briskly in January and after 2 January, traffic rises steadily," concluded Everts. "By 26 January, traffic has reached almost the same proportions as in mid-December. This is great news for retailers; however, they need to be mindful of the fact that peak days become more unpredictable."
A daily dose of IT news, reviews, features and insights, straight to your inbox!
A daily dose of IT news, reviews, features and insights, straight to your inbox!
Thank you for signing up to ITPro. You will receive a verification email shortly.
There was a problem. Please refresh the page and try again.