IT directors are split over the economic impact of AI
Although a third think it will create jobs, another third thinks introducing disruptive technologies will result in redundancies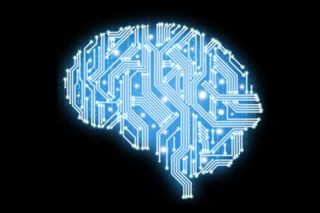 IT decision makers can't decide whether they think AI will be advantageous or not to the economy, according to research.
A third of those surveyed by BT think AI will result in more job opportunities, including those for programmers, algorithm designers and software engineers. It will also help businesses bring new talent in the organisation as they accommodate brand new roles such as AI trainers, ethicists and lawyers.
The same volume (one third) of decision makers remain sceptical about AI, however, thinking it will unfortunately lead to redundancies as machines take over roles, offering a cost-effective alternative to employing humans for a position. This is despite AI being on course for adoption by one in three organisations in the next two years and almost two thirds thinking it will have a positive impact on productivity.
"This research gives us a fascinating insight into the early adoption of AI, automation and other disruptive technologies in the UK workplace," said Colm O'Neill, managing director of major corporates and public sector at BT.
"The findings illustrate the rapid pace of technological change amongst organisations of all types and sizes.
He added: "And while some organisations clearly view disruptive technologies as a potential threat to the labour market, we believe the introduction of new automated technologies and business processes will play to the strengths of both people and machines."
Despite the future looking promising for organisations, there are still concerns about the security implications of introducing an automated workplace. 44% of public sector workers questioned in BT's survey said they think using automation will result in more cyber attacks, while this shrunk to just 28% in the private sector.
However, O'Neil explained that businesses like BT are working hard to try and combat threats before they even become an issue in disruptive firms.
"A good example of this is where BT's world leading security team is using Machine Assisted Cyber Threat Hunting to proactively identify cyber security threats," O'Neil added.
"This combines AI and big data techniques with the use of human analysts who are critical in providing the context and judgement needed to distinguish between anomalous and malicious activity."
A daily dose of IT news, reviews, features and insights, straight to your inbox!
A daily dose of IT news, reviews, features and insights, straight to your inbox!
Thank you for signing up to ITPro. You will receive a verification email shortly.
There was a problem. Please refresh the page and try again.