DVLA refreshes IT strategy to cut legacy costs
CTO outlines plan to upskill internal IT at AWS Summit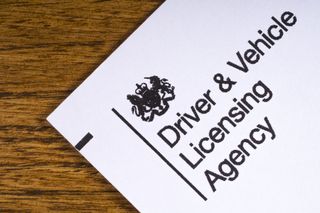 The DVLA published a revamped IT strategy this week to meet its goals of cutting IT spend by 40% over the next three years, and moving from its 20-year-old legacy infrastructure into the cloud.
"Three-quarters of what we spend our money on is keeping the lights on," said CTO Dave Perry, speaking at Amazon Web Services' AWS Summit in London today. "We want to invest in new services, so we have to get the balance right. We have to change our legacy systems to a new approach."
That new approach includes AWS, on which DVLA hosts several digital services.
"Our biggest opportunity is our cloud-first strategy and AWS is the first choice for that," Perry added. "It gives us the agility to deliver really quickly."
Public services the DVLA hosts in AWS's UK data centre include allowing people to inform the organisation when they buy or sell a car, a card payment service for vehicle, fuel and road taxes taking around 2.5 billion annually, and an API taking a billion calls a month from people finding out how much their vehicles are worth.
Citizens can also inform DVLA of their fitness to drive online.
The trouble the DVLA has is keeping existing services running on its legacy infrastructure while moving those services into the cloud.
Its IT strategy describes "an incremental peel off from legacy" to public cloud, and to standardise tools and processes across on-premise and virtualised environments where it can't move some services online, instead.
The DVLA protects 48 million UK drivers' records, licenses 41 billion vehicles and allow 33 million people to renew their driving licenses online, plus cope with nearly 7 million direct debit users paying online.
"And we still have to manage those systems while we're changing them," Perry explained. "We're investing in our own IT team to be able to do that -- 600-700 IT professionals and contract resources to do that with."
The organisation's strategy outlines that 10-15% of its IT team are outsourced to help manage peaks in demand, but for internal capability, the strategy states that its plans to adopt more digital services will "have a significant impact" on the number and types of jobs required and the skills those people will have.
Perry admitted that some in the audience might wonder why they would join the DVLA, but said: "If you can reach the size and scale [at an employer] that we have then that's a really great and exciting opportunity."
The DVLA was one of the first UK organisations to move to AWS's UK data centres when they opened last December, and Perry admitted that one of the drivers for doing so was to guarantee UK citizens' data would remain in the UK.
But he added: "There's a lot of talk about where data exists and frankly I don't want to have that debate, I want to build new and exciting services, and [moving to AWS's UK region] takes that [discussion] off the agenda."
A daily dose of IT news, reviews, features and insights, straight to your inbox!
A daily dose of IT news, reviews, features and insights, straight to your inbox!
Thank you for signing up to ITPro. You will receive a verification email shortly.
There was a problem. Please refresh the page and try again.