Ubuntu tablet OS released for Nexus 7 and Nexus 10
Updated: Canonical brings Ubuntu OS to tablets.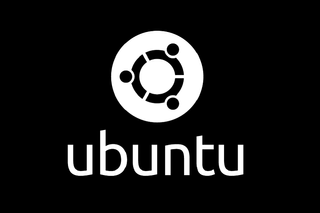 Ubuntu developer Canonical has treated users to a sneak peek at the new tablet version of its Linux-based operating system, on Google Nexus 7 and Nexus 10 devices.
The firm released a promo video on February 21st, showcasing the software, and the preview version is now available to download from developer.ubuntu.com.
Users' favourite applications are displayed on the left hand side of the screen, while their apps can be controlled via a panel on the bottom edge. On the right hand side, users will find a feature called "side stage", which allow smartphone and tablet apps to be run side-by-side.
The video also provided end users with details of how they could use the tablet to create a fully-functioning PC, that can run Windows applications.
A very large supplier of silicon to the mobile industry has said they will commit to Ubuntu.
Furthermore, tablet device owners can set up user and guest accounts, which will allow their device to be used by multiple users without disclosing personal information.
During a conference call, Mark Shuttleworth, the founder of Canonical and Ubuntu, said the security underpinning the devices was the same grade as it uses in the PC, server and cloud market, and will bolster the appeal of Ubuntu within several vertical markets.
"We see [Ubuntu for tablets] being adopted in enterprise settings...and there will be full encryption of each users' data...[so] tablets can be passed around factory floors or in healthcare and military settings," he explained.
The company has also released details of the tablet hardware requirements needed run to the OS for entry-level (7in-10in) and higher end (10in-12in) devices.
End users that want to run the OS on smaller tablets will need a device powered by at least a dual-core Cortex A15 processor that boasts 2GB memory and 8GB of flash storage.
Larger tablets will need at least a quad-core A15 or Intel x86 processor to run the OS, as well as 4GB of memory and have 8GB of flash storage to spare.
The launch of the tablet OS has been something of an open secret, with Canonical featuring a countdown clock for the announcement on its website bearing the phrase, "Tick, tock, tablet time!"
The prospect of a tablet-focused Ubuntu OS is hardly a surprising development for Canonical, given that it released a version designed for use with Samsung Galaxy Nexus smartphone devices back in January.
Nexus 7 tablet users have also been able to port the Ubuntu OS onto their systems for some time, after the 7in device was chosen by Canonical as a reference design used to optimise the software's user experience for tablet owners.
Shuttleworth hailed the "tremendous acclaim" his firm has received since announcing the launch of its smartphone OS.
"The most significant [development since then]...is a very large supplier of silicon to the mobile industry has said they will commit to Ubuntu and optimise it on their silicon...that has also catalysed the manufacturing sector and given them the confidence to say they are ready to release Ubuntu devices," he said.
"We are now very confident that Ubuntu [for smartphones] will ship on devices in Q1 2014," he added.
At the moment, there is no shipping date for Ubuntu-based tablets, Shuttleworth revealed, although he did hint that they could make an appearance before its smartphones drop, thanks to its incumbent partnerships with PC manufacturers, such as Dell, who have already released touch-enabled devices.
The Ubuntu OS has a dedicated following, with Canonical regularly claiming that more than 20 million people favour its free software over commercial alternatives.
However, the firm has a fight on its hands if it is serious about the latest version of its OS taking market share away from the likes of the Android and iOS.
Meanwhile, Microsoft has also been making a concerted effort on the mobile front of late with the release of Windows Phone 8 and touch-optimised versions of its flagship Windows 8 OS.
Updated: The Ubuntu Tablet OS Touch developer preview is now available to download from developer.ubuntu.com, which features installation instructions for users of Google Nexus 7 and Nexus 10 tablet devices, as well as Nexus 4 and Samsung Galaxy Nexus smartphones.
However, the site warns the download is only intended at this stage for developers and enthusiasts to try out the OS, rather than as a permanent replacement for their existing tablet operating system.
The site states: "We want to stress that the Ubuntu Touch Developer Preview is currently work in progress. We are releasing the full code at this point to align to our philosophy of transparency and open source development.
"It is not intended to replace production devices or the tablet or handset you use every day," it concluded.
A daily dose of IT news, reviews, features and insights, straight to your inbox!
Caroline Donnelly is the news and analysis editor of IT Pro and its sister site Cloud Pro, and covers general news, as well as the storage, security, public sector, cloud and Microsoft beats. Caroline has been a member of the IT Pro/Cloud Pro team since March 2012, and has previously worked as a reporter at several B2B publications, including UK channel magazine CRN, and as features writer for local weekly newspaper, The Slough and Windsor Observer. She studied Medical Biochemistry at the University of Leicester and completed a Postgraduate Diploma in Magazine Journalism at PMA Training in 2006.
A daily dose of IT news, reviews, features and insights, straight to your inbox!
Thank you for signing up to ITPro. You will receive a verification email shortly.
There was a problem. Please refresh the page and try again.