Why businesses must harness simplicity to fuel growth
Platforms that simplify the tech stack can provide an answer to partners hoping to help their customers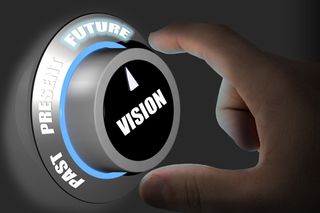 After the onslaught of 2020, business leaders lucky enough to have scraped through now face the promise of life returning to some form of normality. Finally, this means gearing up for difficult, but hopeful, conversations about how to build the foundations for future growth.
This is a critical time for channel partners. There is a vital window before businesses fully ramp up again to help customers step back and take stock – not just of the business' short-term needs, but on their wider plan post-pandemic as well.
This could be, perhaps, a refreshed strategic route, looking at the tools they need to move in a new direction or acquiring expertise in a new sector, but ultimately behind each of these moves, businesses need to reconcile how they can harness technology to realise growth.
There's every chance that pivoting too quickly has left some businesses feeling out of control. The pandemic forced many companies to make hasty tech decisions, often patching problems or issues in isolation to the bigger picture with a short-term mindset of getting through.While essential to keeping the lights on at the time, ongoing management of new, piecemeal platforms are likely causing many headaches for IT teams that perhaps fall short of providing more strategic use of systems and data to fuel improved ways of working.
Taking stock of your stack
With a more holistic view of the technology solutions out there and the best way to harness them, partners have a vital role to play right here, right now, to help customers to plan for the next stage of their development.
That said, chances are that if you talk to IT teams about further changes to their tech stacks you risk a walk-out. However, if you're able to prove new technology can provide simplicity and power, you're onto a winner.
After all – tech stacks are growing. While stack sizes vary per industry, the number of cloud-based apps businesses are relying on continues to rise across all industries, with an overall average now estimated at 88 apps per industry, a 22% increase in the past four years.
While historically there's been demand to ensure businesses are using best of breed apps to solve the tech needs of different business units, the sheer volume now available is causing many businesses a headache – particularly from an integration and management perspective. That's before you start to look at how best to harness the benefits of pooling data and insight from multiple sources to provide greater value back to the business.
Considering a platform-based approach
It's hardly surprising, then, that there's been a rise in prominence of open-source platforms that provide an integrated ecosystem for tech stacks, which help businesses run effectively and provide customers with a more coherent experience across different touch-points.
According to Gartner's 2020 Marketing Technology Survey, only 29% of marketing tech leaders preferred an integrated suite in 2019, yet this jumped by 30% in 2020, with a key driver of this trend in the martech landscape being platform consolidation.
For partners looking to find ways to help their customers to consolidate ready for growth, platforms could provide an answer. After the pressures and complexity of 2020, leaning on tech that can provide simplicity and power feels necessary. So too does reducing the burden on over-stretched IT departments that have faced a particularly challenging 12 months.
Companies that can get their tech stack in order and primed to support the business from a strategic perspective as it exits the confines of a pandemic-challenged world will ultimately be in the best position for competitive growth. This is also a huge opportunity for partners that are looking to delight their customers and turbo-charge new revenue streams in the year ahead.
Ed Barrett is vice president of sales for EMEA at HubSpot
Stay up to date with the latest Channel industry news and analysis with our twice-weekly newsletter
Stay up to date with the latest Channel industry news and analysis with our twice-weekly newsletter
Thank you for signing up to Channel Pro. You will receive a verification email shortly.
There was a problem. Please refresh the page and try again.