How VARs can make the most of emerging technology
Continuous innovation can be both a blessing and a curse for resellers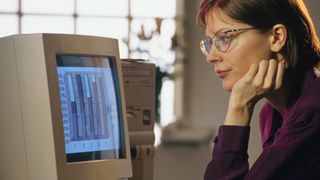 (Image credit: Getty Images)
Not that long ago, businesses were heavily reliant on value-added resellers (VARs) to stay on top of the latest tech trends and products that could improve how they operate - but the internet has changed this. Within minutes, anyone can now easily learn about innovations that could be added to their IT infrastructure.
Those customers may not fully grasp how, or whether, the addition of emerging technology to their existing set-ups would work in practice, but if a new piece of technology looks attractive, customers will most likely ask for it. This can be both a blessing and a curse for VARs.
For VARs that are tied to a traditional networking solution that requires on-site management and manual connection of new hardware, each new wave of technology is a fresh challenge. Site visits, scheduled downtime and trouble-shooting give resellers headaches.
However, there is no such problem for resellers offering cloud-based network management. Firstly, these types of VARs can implement solutions much less intrusively and disruptively. Secondly, the growing trend for cloud-based computing means that emerging technologies are increasingly likely to have been designed with an assumption that network managers are in the cloud.
What's more, because resellers of cloud-based systems can quickly implement new technologies with minimal disruption, they have the freedom to review any requests or suggestions their clients bring to the table, knowing they can accommodate and implement those ideas wherever they add value. This helps resellers to build strong, productive and long-term relationships with customers.
There's no need to fear the future
Artificial intelligence (AI), cyber security, the Internet of Things (IoT), 'smart' devices, robotics, quantum computing and blockchain all rely heavily on the cloud - and some cannot function outside it. This characteristic is increasingly shared by IT elements that were previously 'offline', reflecting a general migration towards remote control and access.
But for some resellers and many of their clients, this transition is not straightforward. Legacy infrastructure, lack of resource and low confidence in, or understanding of, new technologies have led some VARs and their clients to cling to the old ways. A generalised fear of cyber crime is another factor that keeps some away from the cloud.
All of this is understandable, but frankly misguided. As today's cyber crime comes from the cloud, it takes a cloud-based solution, driven by AI and responding to threats in real-time, to fight it. It simply isn't practical to keep everything locked down on local servers any more.
Focus on the benefits
People desire new technologies and want to introduce the same qualities to their working lives, and it makes no sense for VARs to hinder this. In fact, there are many aspects of emerging technologies that can prove highly useful to clients and thus offer forward-thinking VARs the opportunity to add substantial value to their offerings.
For example, companies of all sizes want to integrate smart devices, sensor-driven lighting and heating systems, even mundane items like new routers and hubs, with their networks. The savvy VAR also provides IoT clients with cloud-based, gold-standard security and protection from malware: it's surprising how often customers forget their smart devices are online and connected to the Internet and therefore vulnerable to cyber crime.
The IoT also lets resellers quickly and easily demonstrate return-on-investment and/or value-add, because the benefits of integrating smart technologies into high-spend areas like energy or heavily-monitored elements such as customer service can be seen within a short time and measured.
Other new approaches to network management, such as separation of traffic streams, network monitoring automation and workflow automation can also help VARs to ensure that their clients get the best value from their network through improved productivity and performance.
But perhaps the most badly-needed benefit of cloud-based and remote network management has a criminal source. With cyber criminals now leveraging the powers of AI to attack businesses of all types and sizes, it takes an AI-driven, real-time response to defeat them.
With the use of in-cloud sandboxing to isolate questionable files, network segmentation and segregation, geolocation of IP addresses and constant, real-time updates to malware protection that respond to emerging threats before they become widespread, cloud-based cyber security is now the gold standard for businesses that care about their data and their networks.
How can VARS profit from emerging technologies?
Simply put, VARs that open a dialogue with their customers about emerging technologies can improve their rapport and impress clients.
Now more than ever before, customers are aware of the potential of new technologies and by listening to their requests and understanding their needs, VARs can design and provide solutions that are truly tailored to the customer's business. However, to be able to leverage these opportunities, VARs need to become more agile, meaning they must be able to work remotely and in the cloud.
Thorsten Kurpjuhn is European security market development manager with Zyxel
Stay up to date with the latest Channel industry news and analysis with our twice-weekly newsletter
Stay up to date with the latest Channel industry news and analysis with our twice-weekly newsletter
Thank you for signing up to Channel Pro. You will receive a verification email shortly.
There was a problem. Please refresh the page and try again.