What is Microsoft Edge? Everything you need to know
Microsoft Edge, the replacement for Internet Explorer, now offers users a genuine alternative to Chrome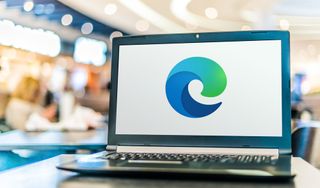 (Image credit: Shutterstock)
Microsoft Edge is Microsoft's flagship browser that comes pre-loaded and set as the default for Windows 11 machines.
Launched in 2015, Edge was Microsoft's answer to the market-leading browsers at the time, such as Google Chrome and Mozilla Firefox. It also arrived as a successor to Internet Explorer, Microsoft's previous default browser that was frequently mocked by the IT community for its poor performance and typical purpose of being a 'Chrome downloader'.
Internet Explorer was notoriously slow in comparison to Chrome and Firefox, in addition to being comparatively feature-poor and dated in appearance. Microsoft Edge is based on the Chromium open source project and, as such, the browser comes equipped with some of the best features you'll find in any browser, as well as being considered much faster than its predecessor.
There are scores of rankings and interpretations of browser market share made available to the public, but most indicate Microsoft Edge still has a long way to go until it can compare with Google Chrome.
Data from Statcounter shows that, as of January 2023, Microsoft Edge held 4.46% of the global market browser share, behind Safari and far eclipsed by Chrome, which commands a 65.4% share of the market.
Google Chrome may well have secured market dominance before Microsoft Edge was released, and has not yet let go, but there is no reason to snub Microsoft's browser for business use. It's now fast, feature-rich, comes armed with regular improvements, and makes a great alternative for those looking to try something new.
Microsoft Edge design and features
Edge has a noticeably cleaner look than IE 10 or IE 11 and is very much in line with the overall Windows 11 aesthetic. Think squared-off corners on tabs, 2D design, and monochrome for the basic colouring of the browser window.
Business pivot
In November 2019, Microsoft released the biggest update to its Edge browser since migrating to the Chromium source code in 2018. This included a snazzy new logo and a slew of more business-focused features that brought intranet and internet search together.
With this update, company intranet directories can be accessed within the Edge browser, simply by entering a name into the Edge search bar. Searches are based on previous interactions. This also includes natural language search to find job titles, team names, office locations, and also a variety of internal company information.
Other features include drag and drop search, which allows employees to drag and drop items from search results into a sharable list that comes with all the appropriate images and data for the item. This can also be exported into Excel.
RELATED RESOURCE
The power to innovate
How to maximise digital transformation
One of the headline benefits of Edge is that it's now the pre-installed browser that ships with Windows 11. The obvious advantage here is that you don't need to install any third-party software in order to start browsing. This isn't the case with Firefox or Chrome, of course, so will save you some time if you want to hit the internet as soon as you unbox your shiny new Windows 11 machine.
The great thing about Edge is that it's not simply a browser add-on to Windows 11. It's pretty well integrated into the entire platform, so you can use the Cortana voice assistant to perform voice searches, for example, or save information straight to OneDrive without too much hassle at all.
Another big bonus of the Edge browser is that it will present tailored content, specifically relevant to your interests, whether that be news headlines, weather reports or other content from the web that it thinks you'll be interested in, based on your web-based activities.
Live annotations
However, one of Edge's smartest features is the ability it gives you to write directly on the browser window - making annotations, highlighting parts of the text, and more. It's a feature supported across devices, so whether you're using a small mobile screen, a tablet, hybrid, or large-screened laptop, you can simply put pen to screen and annotate things you find interesting.
It supports both finger and stylus, or mouse and keyboard if you wish whatever tools are at your disposal and whether you're using a touch-friendly device or not.
Tabs are also well thought out in Microsoft Edge. You're not limited to a static experience; it's much more immersive, with each tab displaying a thumbnail of its contents so you can find the one you're looking for without having to open each. These tabs can be saved into collections, saved for viewing at a later date.
There is also a 'Set these tabs aside' button at the top left of the screen which allows you to clear all of the open tabs. The button to the side of it brings up a panel displaying all the groups of tabs you've set aside in the past, allowing you to bring them back with one click.
You can also 'mute tabs' if content is playing in one of them, rather than turning off the sound on your entire computer.
There's also a 'Reading List' feature that syncs your content between different devices as well as a useful 'Reading Mode', which makes it easier to read the content you're viewing on devices.
Performance
Edge was initially sneered at by many for being clunky and slow, but it's not as much of a slowpoke as you may think. In fact, it beat Chrome and Firefox in the majority of our benchmark tests, proving that it can go toe-to-toe with the biggest in the business.
Microsoft Edge initially shipped with a then-new rendering engine called EdgeHTML, but this was dropped in 2019 in favour of Blink when Microsoft decided to rebuild its browser on Chromium.
Compatibility
In the early days of Edge, Microsoft removed 220,000 lines of code from IE for Edge, and with it, compatibility for technologies like ActiveX and Browser Helper Objects.
"Not supporting these legacy technologies in Microsoft Edge has a number of benefits: better interoperability with other modern browsers, improved performance, security & reliability, and reduced code complexity, just to name a few," wrote principal program manager lead Charles Morris and senior program manager, Jacob Rossi in a 2015 blog post.
Hundreds of non-interoperable APIs were also removed, some because they had replacements and others for the compatibility issues they presented, highlighting Microsoft's commitment to interoperability with the new browser.
The browser is designed to be highly compatible with the modern web, but for businesses needing to work with older technologies, there is Enterprise Mode.
Microsoft Edge and Internet Explorer
The days when Internet Explorer was one of the most popular web browsers in the world are long gone, having reached its end-of-life status in June 2022.
In December 2022, Microsoft confirmed that support for the Internet Explorer 11 desktop application had ended on Windows 10 Semi-Annual Channels and Windows 10 IoT Semi-Annual Channels.
"The retired, out-of-support Internet Explorer 11 desktop application is scheduled to be permanently disabled through a Microsoft Edge update on certain versions of Windows 10 on February 14, 2023," Microsoft said in an update.
Microsoft urged customers to move to Microsoft Edge, which still provides support for legacy and modern websites and apps.
Additionally, for organisations with a dependency on legacy IE-based sites and apps, sites will be required to be configured to open in Microsoft Edge using Internet Explorer (IE) mode.
While this may be disruptive for some organisations, Microsoft has been vocal in its encouragement for the move by highlighting the wide range of benefits of Edge's latest iteration, especially if it is compared to the Internet Explorer user experience.
An example of this is security, with the new Edge offering users a host of features, like the Microsoft Defender SmartScreen which blocks malware infection attempts and phishing attacks. Although Internet Explorer 11 packaged security updates each month, Edge can issue security patches for any weakness or flaws within days.
Get the ITPro. daily newsletter
Receive our latest news, industry updates, featured resources and more. Sign up today to receive our FREE report on AI cyber crime & security - newly updated for 2023.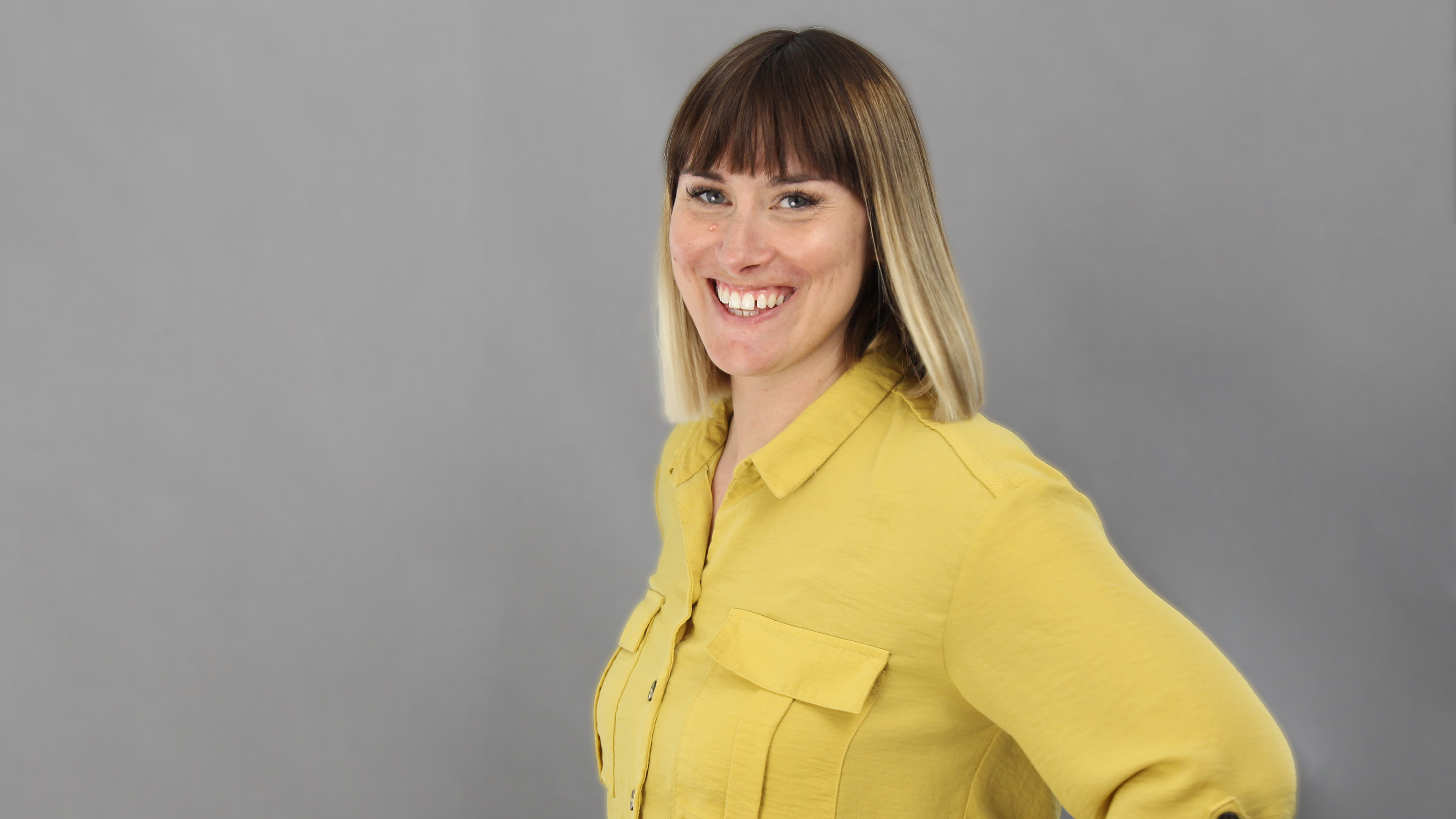 Clare is the founder of Blue Cactus Digital, a digital marketing company that helps ethical and sustainability-focused businesses grow their customer base.
Prior to becoming a marketer, Clare was a journalist, working at a range of mobile device-focused outlets including Know Your Mobile before moving into freelance life.
As a freelance writer, she drew on her expertise in mobility to write features and guides for ITPro, as well as regularly writing news stories on a wide range of topics.