3D image projector could be screen of future
The 3D image is projected onto fog to give the impression of a hologram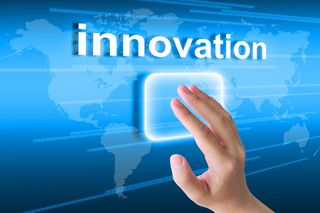 A 3D projector is being touted as the screen of the future, bringing objects seemingly to life in a small space.
The MisTable screen shows pictures in 3D and also lets you to move items around with your hands.
Comprising a tabletop with a fog machine, images are projected onto the fine mist. Users can then swipe their hands across the screen to the tabletop, or reach through and rotate them.
The screen also supports 2D images and has a sharing function, allowing collaborators to 'pass' their objects to other MisTable screens.
"MisTable broadens the potential of conventional tables in many novel and unique ways," said Professor Sriram Subramanian, an expert in human-computer interaction at the University of Bristol.
Designed by Subramanian and Dr Diego Martinez Plasencia from the University of Bristol's Department of Computer Science, scientists think using such technology could encourage collaboration - an important theme in workplaces of the future.
"Users can also move content freely between these interaction spaces. Moving content between the tabletop and the personal screen allow users to share it with others or to get exclusive ownership over it. The research team believe MisTable could support new forms of interaction and collaboration in the future," Subramanian added.
The MisTable will launch at the ACM CHI Conference on Human Factors in Computing Systems in Toronto between 26 April and 1 May.
A daily dose of IT news, reviews, features and insights, straight to your inbox!
A daily dose of IT news, reviews, features and insights, straight to your inbox!
Thank you for signing up to ITPro. You will receive a verification email shortly.
There was a problem. Please refresh the page and try again.