Tech is the UK's industry of the future
A report from HSBC has shown the UK is moving away from manual to knowledge-based industry and that social networking is the future of business.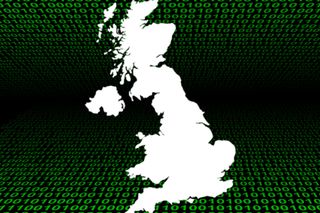 Science and technology will be the driving force behind future industry in the UK according to a report from HSBC.
Entitled "The Future of Business," the report was put together after a survey of 500 entrepreneurs and business people in 17 cities across the UK.
The report claimed that there has been a move from manual to knowledge based industry across Britain, leaving behind the mines of the past for the labs of the future. It also said that new technology such as social networking will change the way we do business.
In the report, it said: "In the last decade, the notion of the 'culture capital' became a buzzword, as cities such as Cardiff, Newcastle, Gateshead, London and Liverpool worked... to create business opportunities and global profiles. We are about to see innovation, technology and wireless connectivity being used in the same way."
The report lists five "super cities" Brighton, Leeds, Liverpool, London and Newcastle that it predicts will get a reputation for leading in these new industry areas.
It said: "Regionally, we will be looking at a map of the UK that is radically different to that once familiar to schoolchildren, where the landscape is plotted by pictograms of factories, power stations, coal mines, and sheep and cattle."
"Tomorrow's maps will contain symbols for wind farms, robotics, nanotech, biotech and gaming software parks, as broadband connectivity, regional diversification and a growing emphasis on the bio and tech sciences rewrite our notion of region-specific industries."
The report continues to build on the importance of social networking, even creating the term 'micro-multinational' companies those who depend on their iPhones and laptops to get their business done.
It said: "For many entrepreneurial groups, social networks are now regarded as one of the best ways to develop and maintain new business contacts, test and market new products, organise and manage new business initiatives."
Noel Quinn, head of commercial banking in the UK for HSBC, said: "Industry, skills and technology such as social media and social networking, created during economic hardship, are destined to become the tools of the trade for many of tomorrow's businesses."
A daily dose of IT news, reviews, features and insights, straight to your inbox!
A daily dose of IT news, reviews, features and insights, straight to your inbox!
Thank you for signing up to ITPro. You will receive a verification email shortly.
There was a problem. Please refresh the page and try again.