Government lays out cyber security defense plans
Britain follows the Americans in announcing new measures to protect the country from cyber threats.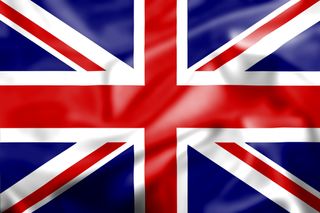 The government has announced Britain's first ever strategy for cyber security, which will involve new funding as well as a dedicated office and agency.
The Office of Cyber Security will be launched, initially as part of the the Cabinet Office, and will create a cross-government programme to address the UK's cyber security goals.
As reported previously, a new UK Cyber Security Operations Centre will also be created to monitor cyber space developments and improve technical response against such incidents.
As well as the new organisations, the strategy wants to make sure that government and business has a "shared picture" of the risks, and that funding is available to provide better systems to share intelligence about threats.
Other key priorities include developing a cyber industrial strategy, which the government claimed could give opportunities for high tech businesses in the UK, and making critical systems in the public and private sectors more resilient.
In terms of law enforcement, it will work in line with a forthcoming cyber crime strategy from the Association of Chief Police Officers (ACPO). It will also establish a new ethics advisory group to make sure personal cyber space freedoms are taken on board.
Prime Minister Gordon Brown said in a statement: "Just as in 19th century we had to secure the seas for our national safety and prosperity, and in the 20th century we had to secure the air, in the 21st century we have to secure our position in cyber space in order to give people and businesses the confidence they need to operate safely there."
The government also hopes to build on last week's Digital Britain report by making sure that UK networks are safe and reputable, intellectual property was better protected and that business online transactions were properly secured.
The Cabinet Office confirmed to IT PRO the identity of the person who will be in charge of the Office of Cyber Security as Neil Thompson, a senior civil servant. Lord West, the security minister, will also cyber security to his current duties.
Click here to find out what should be expected from a cyber security czar.
A daily dose of IT news, reviews, features and insights, straight to your inbox!
A daily dose of IT news, reviews, features and insights, straight to your inbox!
Thank you for signing up to ITPro. You will receive a verification email shortly.
There was a problem. Please refresh the page and try again.